If you are a fan of delicious, refreshing sour beers, Brewery Ommegang has just the beer for you! 
Located in nearby Cooperstown, NY, Brewery Ommegang has built their reputation since 1997 as one of America's premier craft breweries by brewing up a wide array of high quality, Belgian-style ales. As consumer craft beer trends have shifted away from traditional styles such as Saisons and Belgian Trippels to Sour Ales and pretty much anything IPA, Ommegang knew that they needed to be nimble. So, Brewery Ommegang quickly adapted to the changing trends and unleashed their OMG Series of brews. The OMG series is described by the brewery as "A boundless playground for irreverent innovation. A velvet revolution. Our wild side. And a new home for libations we love."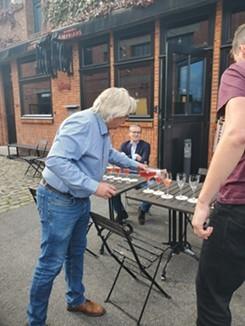 Libations that we love as well! Capital Region craft beer enthusiasts are cheering as Brewery Ommegang recently announced a new year-round offering called Dream Patch from the OMG series! Dream Patch is a refreshing fruited sour that clocks in at 6.5% ABV and leaves you craving for another sip. 
"It all started with a collaboration between our brewers at Ommegang and Marc Coesens, brew master at Liefmans in Belgium", explains Brewery Ommegang Brand Director, Melissa Miosek. "In our efforts to brew truly authentic Belgian sours, we partnered with Liefmans, our sister blenderie in rural West Flanders, to conceive the deliciously invigorating ale that would become Dream Patch. The aim was to create a fruit-forward, wonderfully tart beer that would make a great addition to our OMG lineup as a year-round brand."
Liefmans Brewery -
More than 300 Years of History and You Can Taste It
The rich history of Liefmans Brewery dates back to 1679. Around 1750, brewer Jacobus Liefmans selected the fertile soils of Oudenaarde, Belgium, where the banks of the river Scheldt provide natural nourishment for unique Liefmans beers.
Liefmans flourished thanks to the talents of master brewer Rosa Merckx. As the first – and, for many years, the only – female master brewer, she added finesse and gusto to the Belgian beer culture for 46 years.
"Last year," Miosek continues, "a handful of people had the opportunity to try eight blends of fruit beer varieties with various ages of Liefmans Kriek beer blended in – arduous work on a late summer day in Oudenaarde, Belgium that would turn out to be the beginnings of Dream Patch."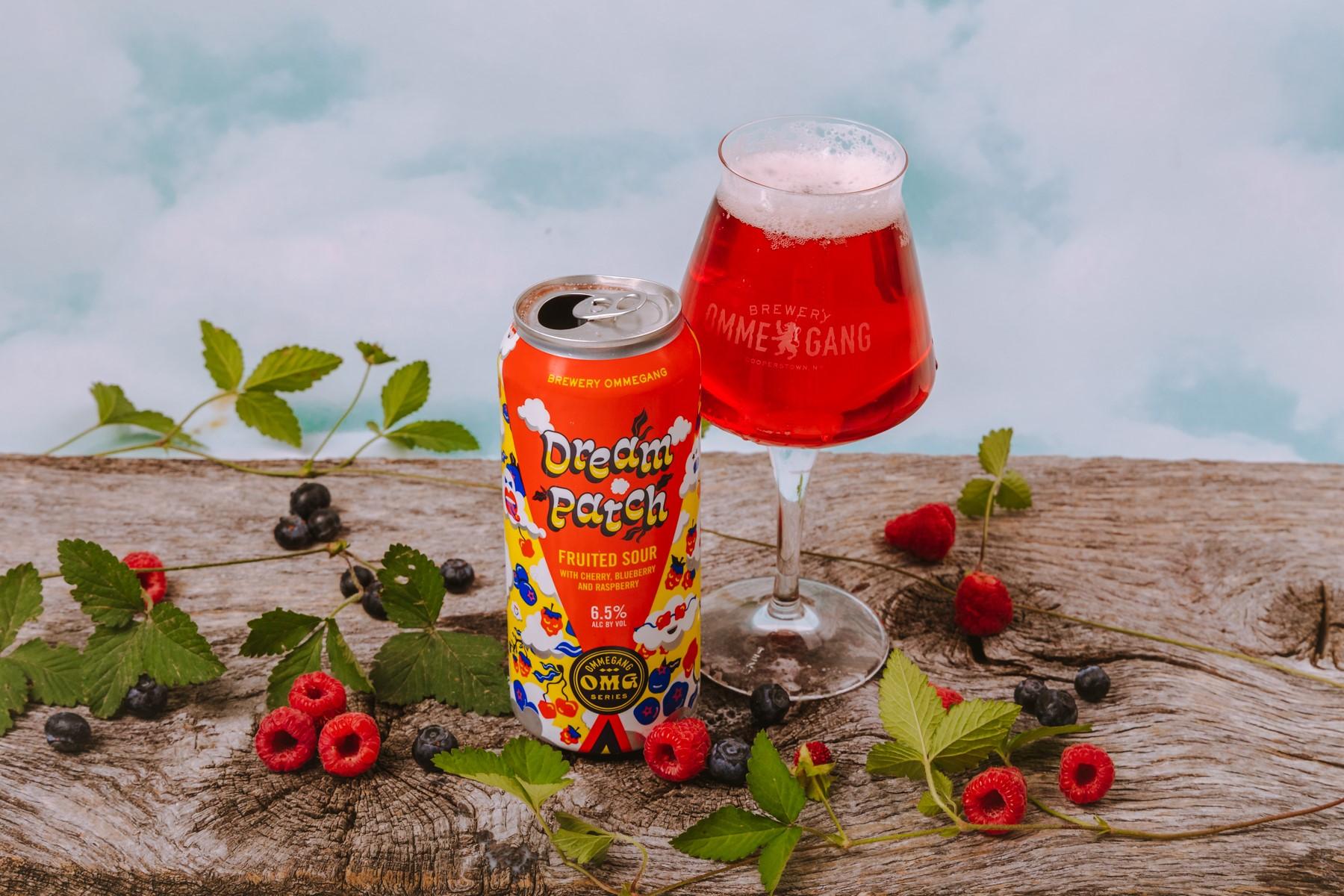 Dreaming Up the Perfect Sour
When it comes to Sours, not all are created equal, and it shows. Kettle sours, for example are tart and tangy. They are produced rapidly, soured in a steel mash and fermented in a similar steel tank, creating a more "puckering" sour over depth of flavor sour.
Flemish sours, on the other hand, are among the most complex Belgian ales to brew. They involve mixed-culture fermentation in open copper vats, months of aging in stainless steel and offer vibrant acidity offset by inviting, refreshing sweetness. New batches are carefully blended with older versions to achieve the ideal combination of flavors and the perfect balance of sweet and sour. 
"When it comes to Flemish sours, Dream Patch is where the rubber meets the road," explains Miosek. "It's long aged in copper vats and stainless steel, with the addition of cherry, blueberry, and raspberry adding deeper complexity to its flavor. With Liefman's time-tested process, the fruit in Dream Patch is noticeably at the forefront of this sour."
It pours a rosy-red, with a light spritzy body and subtle bitterness. Aromas of wild funk and cherry berries are present right away. At first sip you'll notice a bright, super fruity, tart body, balanced with a light dry finish.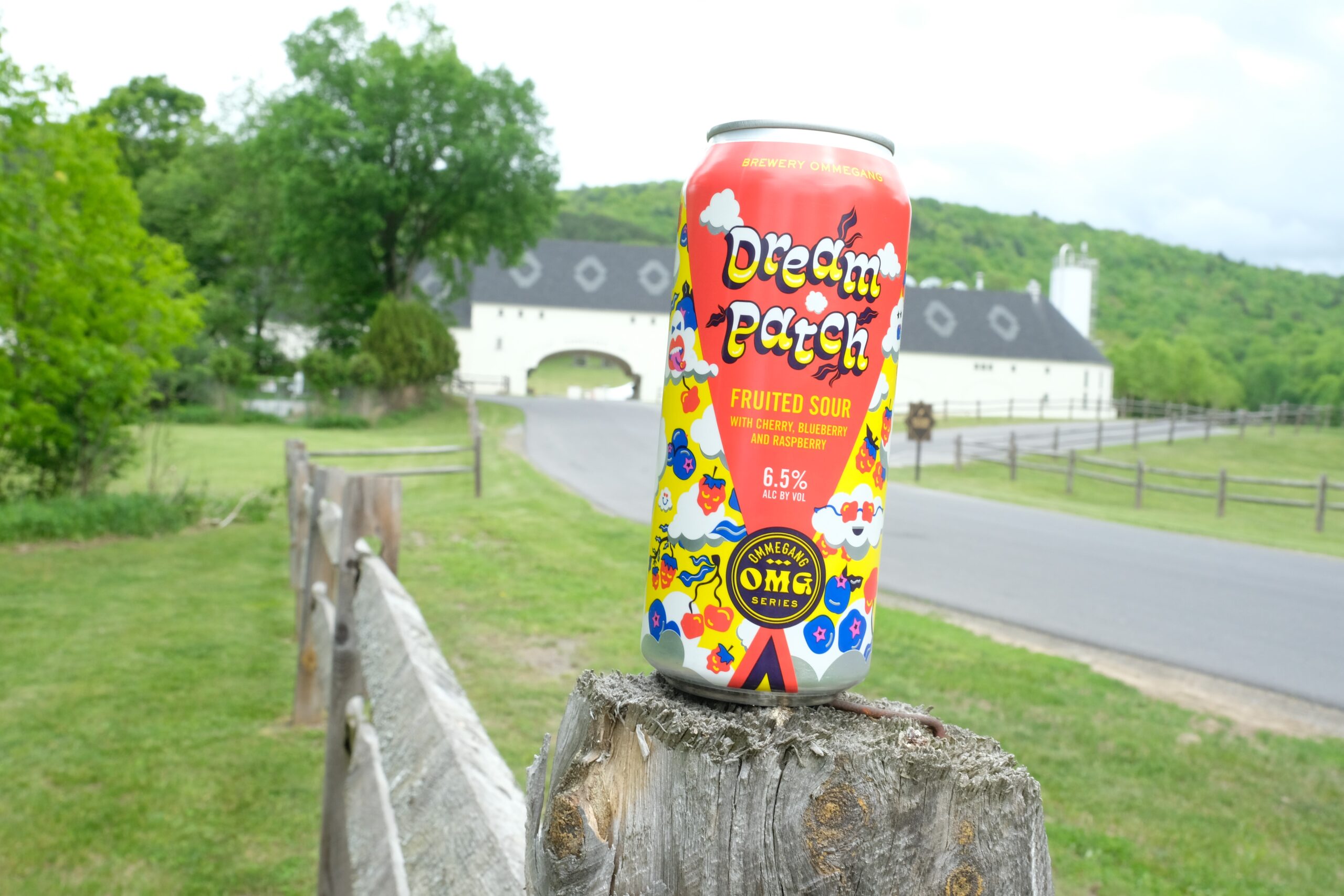 Recommended Food Pairings
The possibilities are endless, though a great first choice is cheese and charcuterie. Cured meats, pickled vegetables, and creamy semi-sweet cheeses truly shine, complementing the pleasant tartness of the beer. With its wine-like structure, Dream Patch enhances a variety of cuisines, making it a beer for every table. A star in its own right, Dream Patch also delights on its own, paired with relaxation by the patio or pool.
Dream Patch is now in full distribution across the Capital Region and beyond on draft and in 16.9oz/4 pack cans. So, get out there and find this new, delicious craft offering at your favorite craft beer retailer. Sip, relax, enjoy, repeat. 
Cheers!