San Antonio's Longtab Brewing Company is a veteran-owned brewpub, coffee bar and restaurant which honors the history and culture of US Army Special Forces, or "Green Berets", while also serving up good times, delicious food, and great beer. Despite opening just 2 months before the pandemic hit in 2020, Longtab has quickly gained a reputation as one of San Antonio's finest and most up-and-coming breweries. Naturally, we at True Brew Magazine needed to get the scoop. So, we shot down to the brewery to indulge in a few beers with founder, Dave Holland, and ask him….seven questions.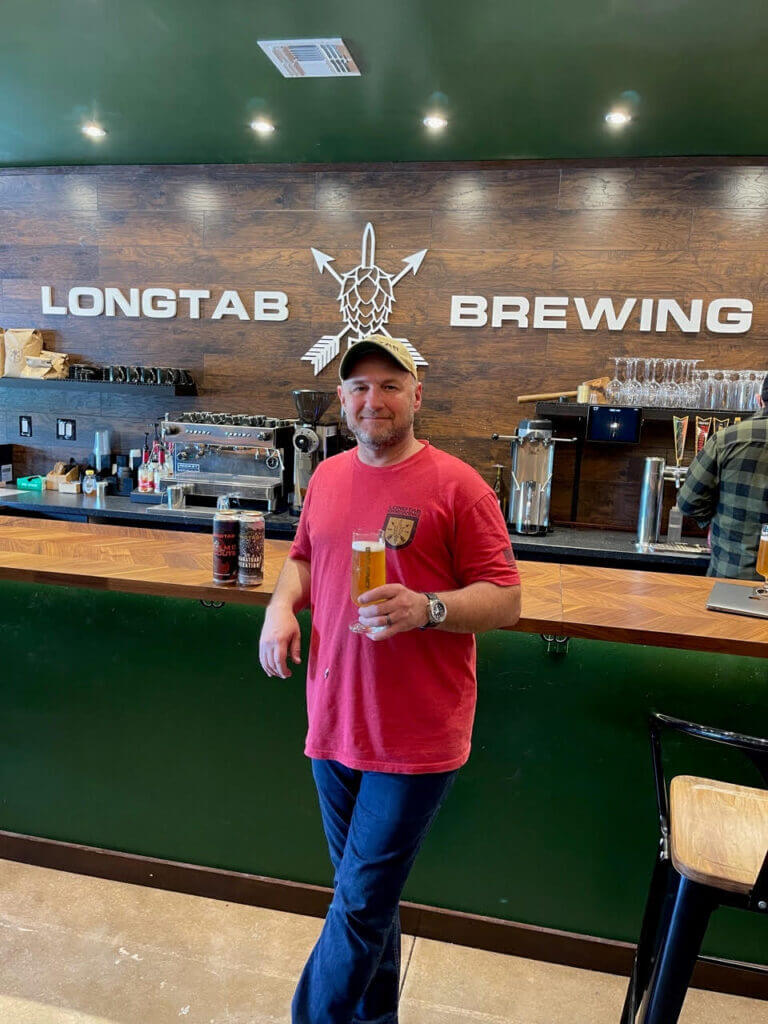 TBM: As you came to develop your passion for craft beer and brewing, when was that and was there a brewer, brewery, or beer that inspired you to go for it?
DAVE: Not so much a beer or a brewery, but my wife and my family and my Special Forces teammates. When I started homebrewing, just for fun I'd see these SF-themed labels and post pictures of them online. Next thing I knew I was getting inundated with questions about where it can be purchased. After some long discussions with my wife over some beer, we decided to go for it. Once Mike Brown (also a retired Green Beret) came on board I knew we had the right ingredients to do something special.
TBM: Post-COVID-19 – we are heading out for a 3-hour road-trip to a beer and music festival. You're driving. What are we driving and what 3 albums are we listening to on the trip?
DAVE: I'm a metalhead, so Judas Priest for sure. But also, some Chris Stapleton, Gary Clark Jr, AC/DC, and just recently I've started listening to Aryon Jones.
TBM: Outside of brewing and your unwavering support for veterans, what other hobbies/interests do you enjoy?
DAVE: Spending time with my wife and kids. My world revolves around them and they are my biggest fans – we are all very close. I haven't had much time lately to do it, but I also love hiking, camping, riding my mountain bike.
TBM: What non-Longtab brews are in your fridge on the regular?
DAVE: St Bernardus Abt 12, Augustiner Maximator, Augustiner Edelstoff (when I can get it), Weihenstephaner Vitus, Weihenstephaner Korbinian, Pilnser Urquell, Aventinus Weizen-Dopplebock
TBM: If you could sit down and share a beer with 3 historical or iconic characters, who would they be, and why?
DAVE: We've been fortunate to brew beers dedicated to some really amazing people. Most of the time it's a beer we think the honoree would love to drink. So, it would be pretty awesome to meet them in person and share a beer made in their honor! And since our dedicated beers always give money back to charity, I'd love for them to know we are using their name to do something great.
John F Kennedy – He was a staunch supporter of SF – I'd like to get a picture of him having our JFK Lager. 
Virginia Hall – She was a WWII spy for the OSS and an all-around badass. We recently did a beer for her. 
MSG Roy Benavidez – Green Beret Medal of Honor winner. We also did a beer for him, so I'd love to share a glass of Tango Mike with him!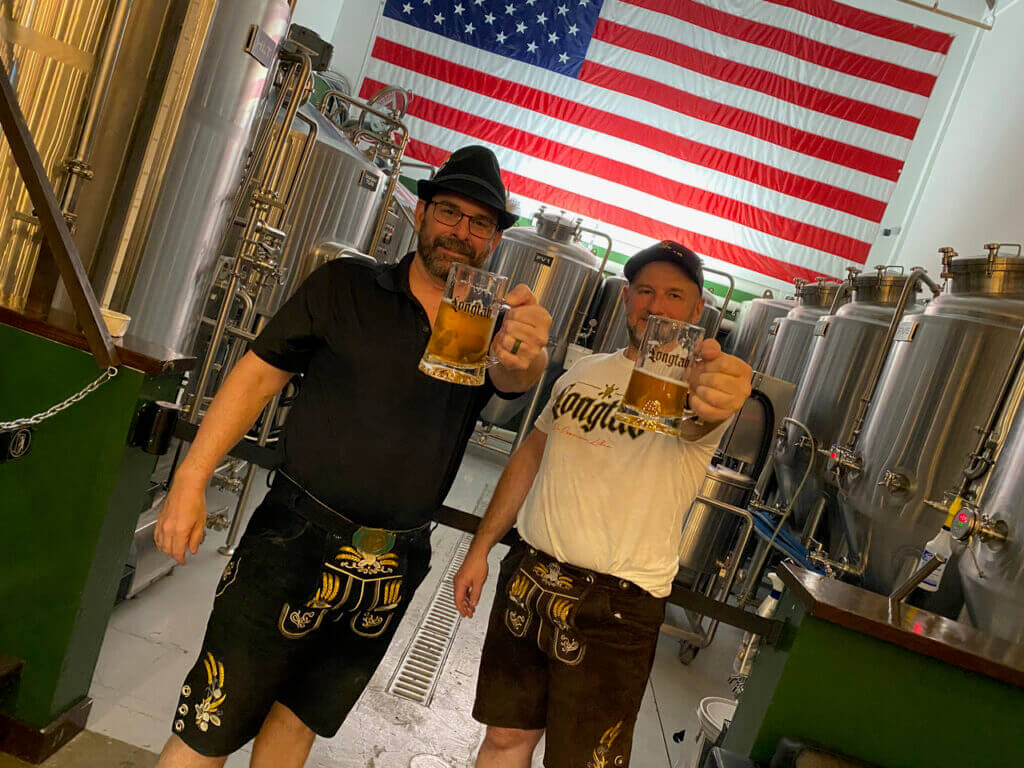 TBM: Wife? Kids? Pets?
DAVE: Married my muse, Natalie. I have three brilliant daughters and one 7y/o German Shorthair.
TBM: If you had one message that you'd like to get across San Antonio Craft Beer Enthusiasts, what would that message be?
DAVE: We love you! We have been very fortunate to garner a loyal following who appreciate what we are trying to do. Although we are a veteran owned business with a military theme, we are a brewery who welcomes everyone. We love it when our patrons visit and leave with an appreciation of what Green Berets are and what they do for our country. The Quiet Professional mantra can at times be a detriment to educating the public on who we are – so we hope Longtab can be as much a destination for great beer and food as it is a means of communication for the public at large.
Visit Longtab Brewing Company's website for brewery location and hours.