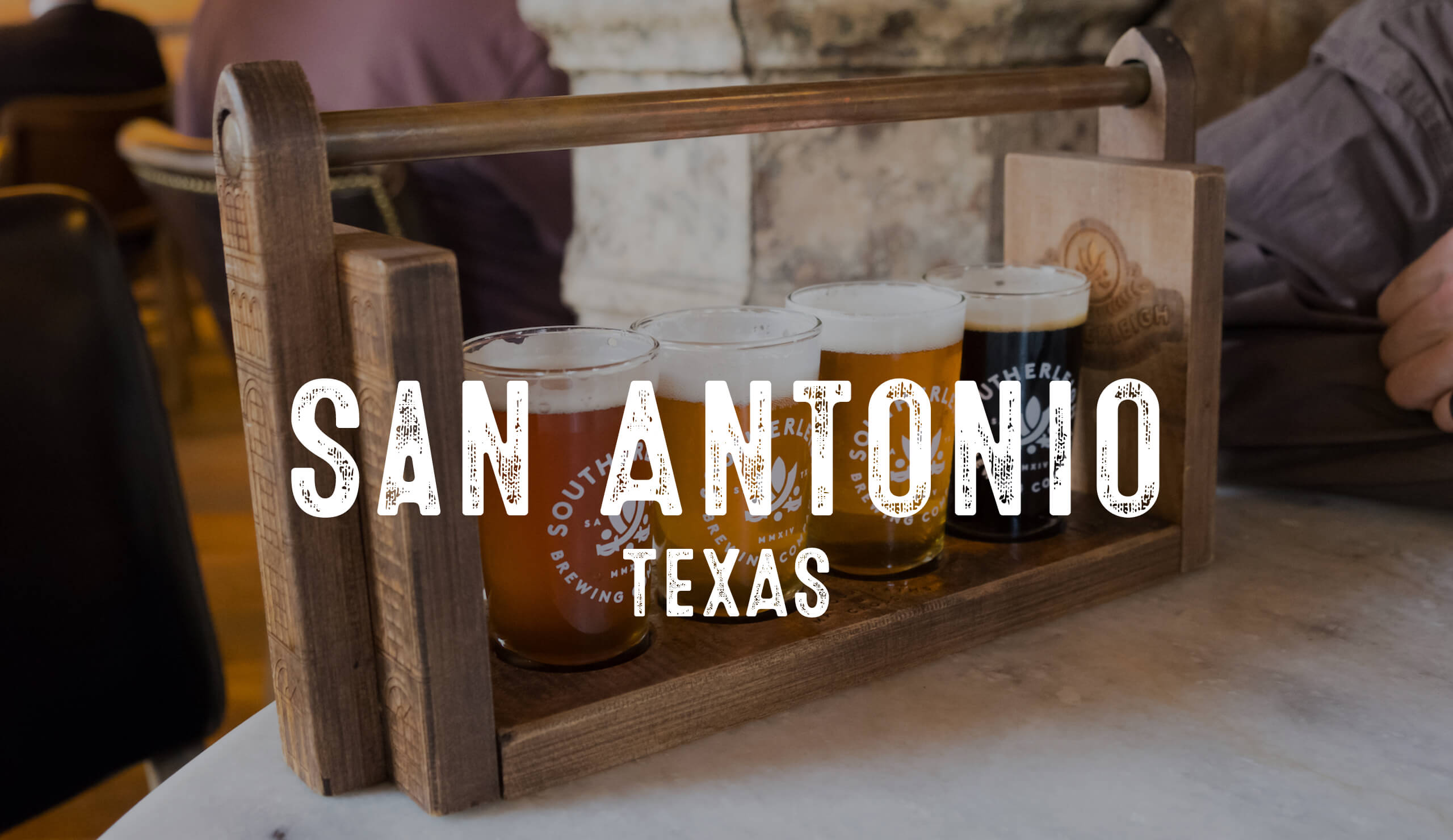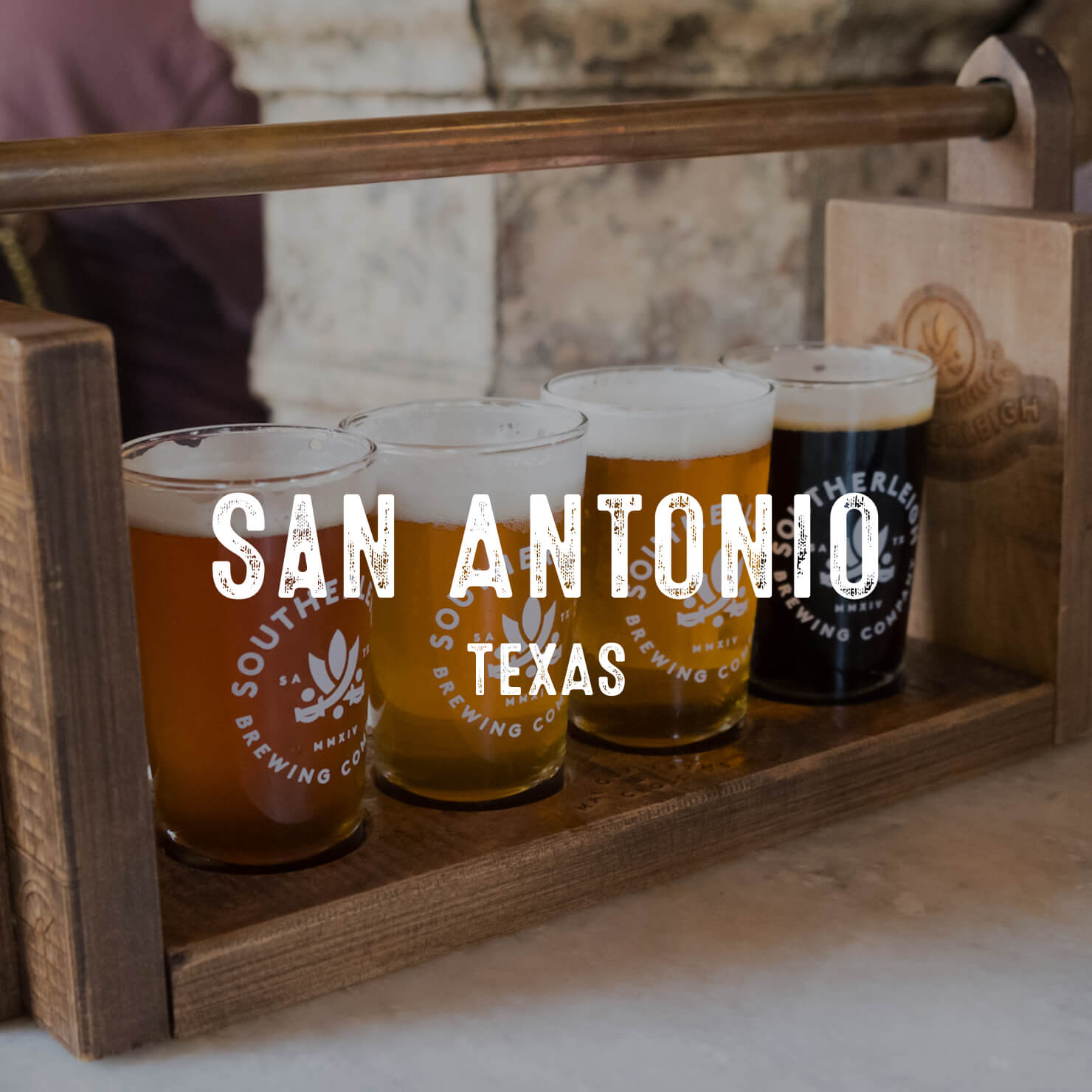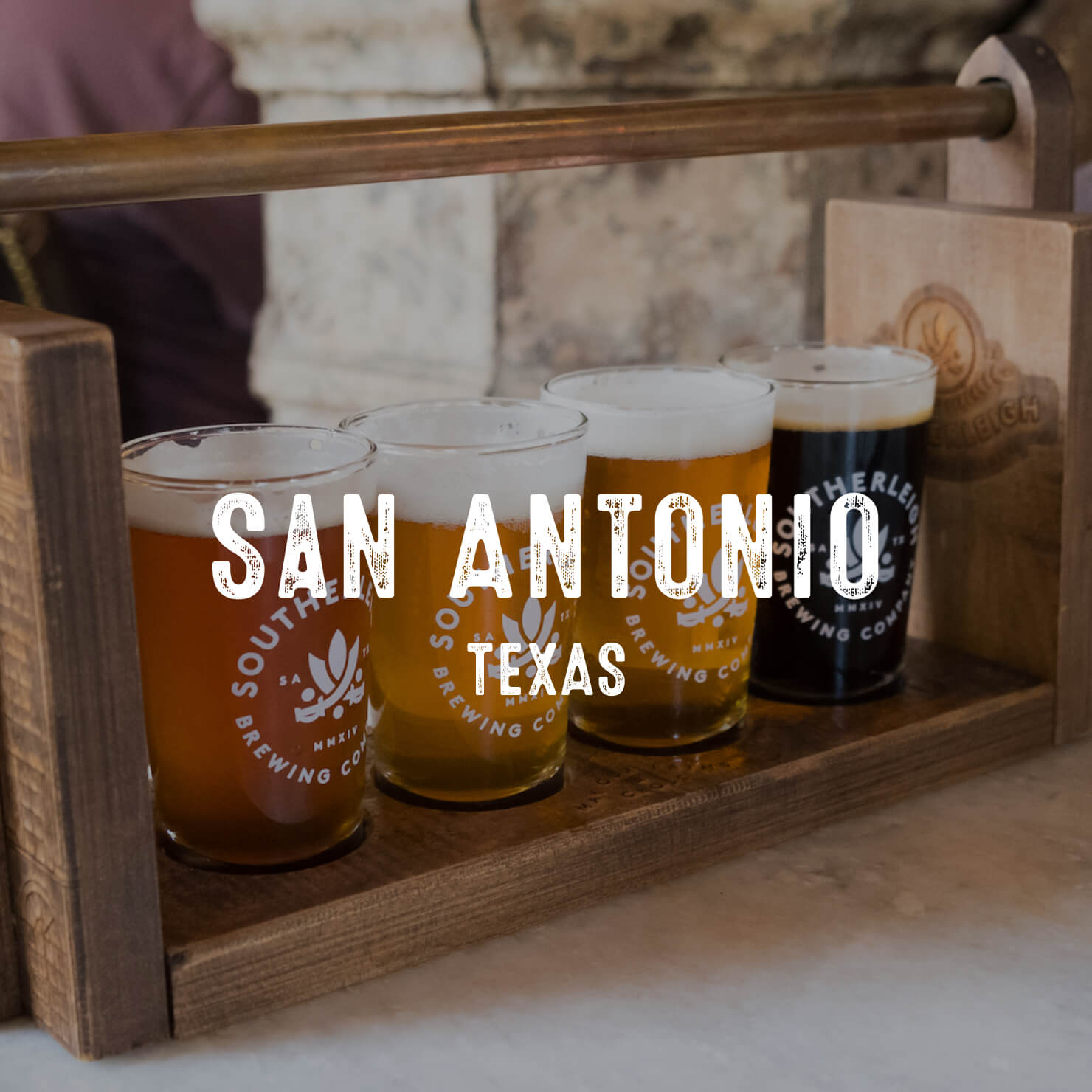 WELCOME TO SAN ANTONIO, TX
Rich in history, erupting with culture, and booming with modern attractions, San Antonio, Texas, is a exciting place to visit for a variety of reasons. The City invites visitors to enjoy their attractions and explore what's old, while discovering what is new.  From the beloved River Walk to the spectacular parks and green spaces, festive seasonal events, shopping, dining, and of course, local breweries, San Antonio has it all.  Alamo City, Mission City, River City, Military City…however you refer to it, San Antonio is eager to host you!
While Texas now ranks #8 in the USA with its number of breweries, San Antonio is certainly doing its fair share to drive that number!  With more than 30 local craft breweries in the region, the San Antonio's craft beer scene is absolutely worthy of exploring.  There are plenty of great beer experiences to be had. For many, craft beer is a lifestyle. From the places we visit, to the food we eat, and even the music that we listen to, craft beer always seems to play a role. For the craft beer enthusiasts, we would like this platform to enhance your appreciation of the craft beer experience as you enjoy all that San Antonio has to offer.
Craft Beer is a personal journey. We encourage you to have your own adventure! Take a road trip to a brewery, ride your bike to a craft beer festival, share your craft beer experiences and build upon your love of genuine craft beer and the lifestyle that it has to offer.
Cheers and Enjoy the San Antonio! 
Featured SAN ANTONIO Breweries
Featured San Antonio Breweries
SAN ANTONIO BREWERIES MAP
SAN ANTONIO BREWERIES MAP
Mad Pecker Brewing Co's story starts as a typical brewing origin story. A person gets a homebrewing kit from a friend, practices, and decides to open a brewery. Though this is indeed part of co-founder and brewer Jason Gonzales' story, it is not all of it.
Eugen Simor first tossed around the idea for his Alamo Beer Co. in 1997, it was not until five years later that he would send forth into the world his first beer.
Weathered Souls Brewing, located at 606 Embassy Oaks on the city's Northeast side, was co-founded by longtime San Antonio resident and businessman Mike Holt, and head brewer/co-founder Marcus Baskerville. The two met in 2014 at San Antonio's Busted Sandal Brewing Company and meshed right away. Soon after, they began planning for a brewery of their own.
For owner-operator Kelly Meyer and his wife, Lindsey, starting a brewing company in the Texas Hill Country seemed like a good idea at the time.
Increasingly recognized for their delicious beer, eclectic menu, and live entertainment, Dos Sirenos Brewery has solidified much respect within the San Antonio craft beer scene.
Blue Star Brewing Co has become a mainstay over the last 20 plus years, inserting itself into San Antonio as a backbone of its rich and modern brewing history.  
Second Pitch Beer Co's owner and head brewer James Hansen is hoping his brewery will become a destination within San Antonio.
All SAN ANTONIO BREWERIES
ALL SAN ANTONIO BREWERIES