You can't chat with Argyle Brewing Company's co-founder Christopher Castrio for very long before it will be clear that for him, brewing is as much about people as it about fine, award-winning craft beer. He embraces the whole community that makes operating a successful brewery a reality, from the farmers who grow the grains all the way through the customers who enjoy it and everyone in between.
Castrio "blames" his "beautiful wife Cathi" for his beer brewing passion of three decades, although she'll disavow any role in it. She gifted him with a home brewing kit after he had tasted a friend's home brew, and he has been brewing ever since. "It was just a big metal can and ancient, old yeast," Castrio recalled fondly. "Home brewing was pretty gnarly back in the day, and it was illegal in a lot of states," he said, noting that it was legal to home brew where the couple was living in Pennsylvania. "My first batch went pretty well, and I just got hooked on it."
With the encouragement and tutelage of a small nearby commercial brewer, Castrio moved quickly from extract brewing with syrup and malt powder to grains. "I just kept plugging away at it," he said, noting that he had entertained the idea of opening his own brewery, but never took the leap.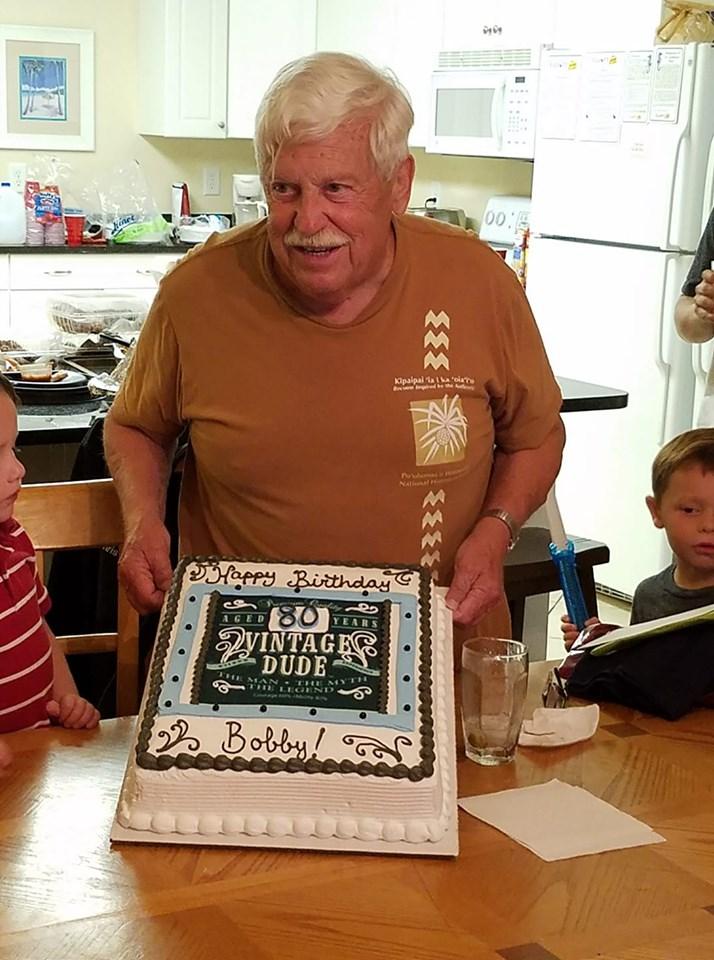 MY FATHER-IN-LAW WAS QUITE A CHARACTER
After he and Cathi moved their family to upstate New York, Castrio continued brewing. The couple used to meet her parents weekly in Vermont—halfway in between their respective homes, and it was one gathering at the Madison Brewing Company that pushed Castrio closer to opening his own microbrewery.
"My father-in-law was quite a character," Castrio said. "He kind of made a bit of a scene about how much better my maple porter was." Madison's brewer was gracious about the ribbing, and asked Castrio to bring him some the next time he was in town. After tasting it, he invited Castrio to enter the beer in a competition, where Castrio's maple porter took first place. Another competitor, Matt Stewart of Argyle, took second with his maple wheat beer.
Stewart and Castrio were the first two members of the Argyle Suds Society, a home brewing club, and Castrio's home brewing operation grew. Not long thereafter, New York passed the farm brewery law, which eliminated much of the red tape associated with obtaining a brewer's license. New York state issued Argyle's co-founders the 21st brewer's license in the state. They opened the doors to the Argyle Brewing Company, LLC in Greenwich in 2014, the first brewery in Washington County since Prohibition.
The brewery is located in Greenwich with an additional taproom in Cambridge, rather than the town for which it is named, because the Town of Argyle was dry until November 2019. Castrio also points out that Greenwich used to be a part of Argyle in 1803.
At first, Castrio was concerned about obtaining the required percentage of New York product that was mandated by his brewer's license. "There was no maltster in the state of New York when we started," he said, noting that he wondered if New York farmers could keep up with the growing demand. He needn't have worried. "New York farmers did an amazing job," he said, with no small amount of appreciation in his voice.
After operating for a short time, Castrio said that it became apparent that the pair needed some help. Fortunately, the husband of one of Cathi's colleagues, Rich Thomas, had been working for the state, specializing in yeast and water. Even though he was not a brewer, Rich's background as a microbiologist made him a perfect choice for the brewing company's third partner. (Stewart has since left the partnership, and Castrio and Thomas remain as partners in the business.) "Rich took us to a whole other level," Castrio said, pointing out that it is Rich's scientific expertise that allows for consistency in the beer. "Rich has made them so solid through science," Castrio said.
Argyle Brewing keeps 10 to 12 of its beers on tap, seeking to provide a balance of styles and flavors. "We like variety, and so do our customers," Castrio said. "Our beers are very distinct and drinkable," he said, citing their sessionability, with most beers having an ABV content of around 5.5 percent.
The beer menu includes IPAs, the German-style "Altbier," an oatmeal stout, a red, the "Cassidify cream ale, Cute Little Blonde, and in the summer, the "Raspblurry" ale, to name just a few of Argyle's offerings.
MAKING THE MAPLE PORTER AS THE BREWERY'S FIRST COMMERCIAL OFFERING WAS REALLY RISKY
Castrio's maple porter, one of Argyle's signature brews and the first that it offered commercially, comes out seasonally at the beginning of spring and sells out quickly. Castrio readily shares his secret for the popular beer, which is "no tap, all sap," meaning that he uses straight sap with no water added to provide the maple flavoring. "It will have a balance of a mapleness and a woodsiness and earthiness," he said, pointing out that the flavor changes as the beer warms up while it is being consumed. "Between the grains and the sap, the flavors really open up."
He admits that making the maple porter as the brewery's first commercial offering was "really risky," given the 100 percent sap requirement, which is dependent on the weather and the trees, which must be tapped during that "sweet spot" just before a tree buds. He explains that the freezing and thawing of the ground pull the sugar out of the roots of the trees for the sap that he uses for the beer. "Maple porter is the reason why I am a professional brewer and why Argyle Brewing Company exists," Castrio said.
Another popular choice is their coffee porter, made in partnership with Honesta Coffee of Saratoga Springs, a woman-owned business that sources its beans from fair trade woman-owned farms in Brazil.
Using quality and locally sourced ingredients whenever possible is another signature aspect of Argyle's success and a way of promoting local business and community in general. For example, raspberries come from a Greenwich farm operated by a retired postmaster and cherries are sourced from Hicks Orchard in Granville.
In addition to making his beer with area ingredients, Castrio uses locally made equipment. His brewing system came from Fronhofer Tool in Cossayuna, and Dan Komarony of DK Machine, Inc. in Fort Edward built his first ever micro bottler for Argyle Brewing and subsequently tests his prototypes for bottlers and canners at the brewery. Castrio uses local artist Sara Kelly of Sara Kelly Graphics for his label art and music posters.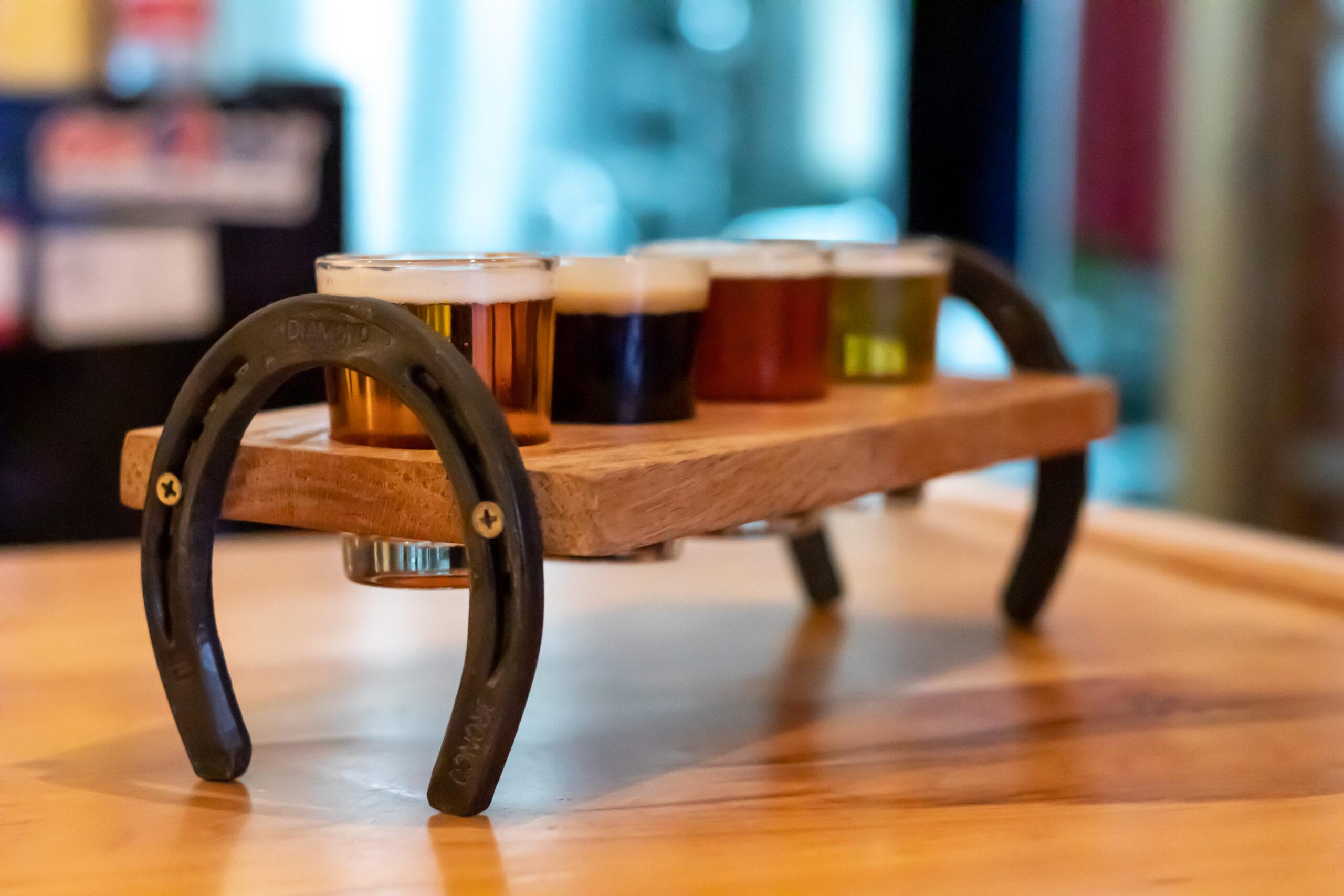 WE HAVE THE GREATEST EMPLOYEES IN THE WORLD
He specially recruits Argyle's employees who are often customers who he thinks would be a good fit for the business. "We have the greatest employees in the world," he said. "They're able to coach customers and guide them."
In addition to working behind the bar, other employees provide specialty services for the brewery. The family of Sarah Davis, who works in the brewery's Cambridge taproom, operates Davis Family Maple in Cambridge that supplies sap for Argyle's maple porter. David Van Pelt serves as Argyle's events coordinator at Cambridge, booking great local musicians to entertain patrons in the cavernous former train depot building. "It's amazing the caliber of musicians that we get in our small establishment," Castrio said. During the COVID-19 lockdown, Argyle offered its musicians the Cambridge space so that they could broadcast performances via Zoom.
Coincidentally, Van Pelt operates Hillview Farm and utilizes Argyle's spent grains to feed his pigs and chickens. Other eco-friendly features of the brewery include solar panels that Castrio installed after he built the Greenwich location and water conservation efforts that use clean, recycled water to wash down equipment. Castrio also worked with the Greenwich Village's Water Department to make sure that the brewery wasn't draining a lot of biomasses, such as yeast, into the sewer system. "We're always looking for ways to lower our carbon footprint," Castrio said.
Argyle Brewing's Cambridge Depot, which has an indoor capacity for 67, is much larger than its small tasting room in Greenwich where the beer is actually brewed. With evidence of the building's prior life as a transportation hub in its décor, the Cambridge space has a distinctly different atmosphere than the Greenwich location. Each has its own unique personality. Argyle is dog- and kid-friendly. It offers a biergarten outside that operates year-round, with the help of firepit tables and a curling course. In the summer, there is live music and games of cornhole. In addition to serving soft pretzels and quesadillas in the taproom, Castrio brings in food trucks in the warmer months. He also invites customers to bring their own snacks to both taprooms if they like.
"I'M ABSOLUTELY CONVINCED THAT WE MAKE WORLD CLASS BEERS HERE"
While Argyle's two locations differ in size and vibe, they both are without question places that people come to enjoy each's other company while they sip a carefully brewed craft beer. "We've always wanted to make our brewery feel like the English pub or Irish pub where you come to meet and greet and see your neighbors," Castrio said.
As much as it is demanding to balance staying on top of running a business with maintaining an exciting environment for customers and employees alike, Castrio is clearly up to the challenge. "I'm absolutely convinced that we make world class beers here," he said, mentioning customers from Dusseldorf and Belgium who were "blown away" by the Altbier.
In addition to working with his employees, engaging with customers is one of Castrio's most favorite parts of operating the brewery. "It gives me a real sense of community and family. I can't ask for more than that," he said.
For those who enjoy spirits, Castrio owns the Main Street Distillery with partner Jonathan Mackenzie, right next door to Argyle's Greenwich location. There, they distill wheat and rye whiskey, brandy, gin, single malt, and a ginger rhubarb cordial. On Friday evenings at the Greenwich taproom, customers can sample these spirits. They are available for sale at farmers markets and the brewery for now. As soon as time permits, Castrio will be transforming the adjacent building into a whiskey bar.
Here are the places you can enjoy an Argyle Beer:
Ellasser's
Geppetto's
Jacko's
La Posta Bros.
Lemon Tree Brewery
Massie's
Sammy Cohen's
Saratoga Apple
Saratoga Natural Foods(Four Seasons)
Slyboro
Stewart's Shops – Argyle only
Sweet Lou's
Thruway Bevs II
Not currently on tap, but in rotation at:
Byte open soon, closed for Winter
Lagoon
Sand Bar