As the craft beer boom across the country started to swing upwards in the mid-aughts, consumer trends towards "buying local" swung upwards right along with it. And just as our pallets were adjusting to, and loving, more flavorful profiles in our beers, and more local breweries to choose from, we also began to crave locally produced spirits and wines. So much so that New York now ranks #2 in the USA in distilleries, #3 in Wineries, and #3 in Breweries. Safe to say that New Yorkers have certainly embraced the craft trend.
In May of 2021, right as the pandemic was steamrolling the planet, The Bull & Bee Meadery opened their doors for the first time. As the city of Albany's first and only meadery, their flagship product, called Genesis, quickly gained a cult following as more and more consumers came in to check them out.
"The meadery came to fruition through my family's heritage and my desire to build up the neighborhood. " says founder Willian "Tragedy" Yager. "Previous generations on my mother's side of the family made Dragon's Blood mead. I was drawn to the concept of making mead. We've been taking off ever since. There has definitely been a lot of buzz about us in the region!" (pun intended)
"What is Mead?" Yager continues with a chuckle. "That tended to be the first question people asked.  Many people had never heard of, or tasted mead, despite that fact, it is the oldest form of fermented alcoholic beverages on the planet. We were happy to have so many people coming in so that we could educate them and, most importantly, sample them on our product. We are very proud of the reception that our mead has had across the community."
It appears that mead's positive reception goes well beyond local. According to Nielsen data, off-premise mead sales in the U.S. have grown by 19.5 percent in the 52-week period ending September 5, 2021. Bull & Bee is more than happy to be a part of that positive trend.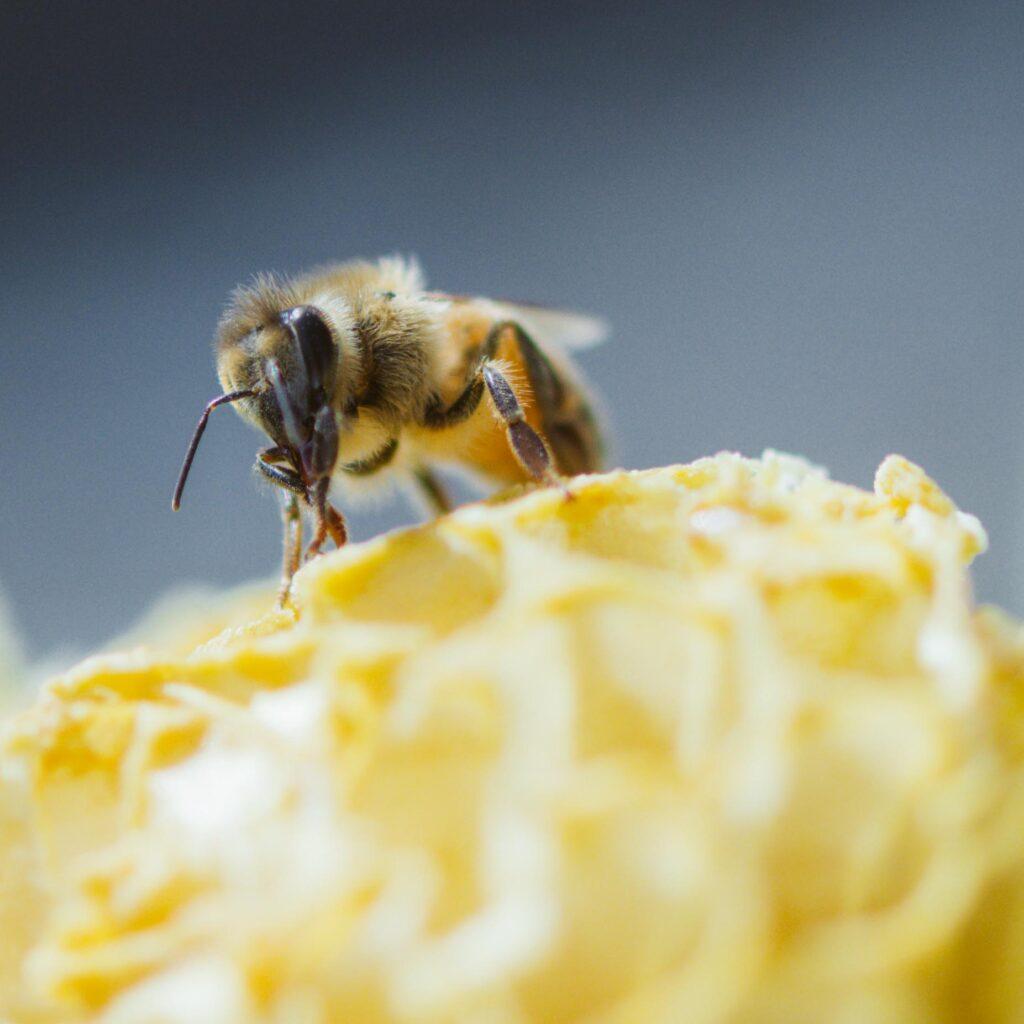 SO, WHAT EXACTLY IS MEAD?
With a history dating back to 7,000ish B.C., mead has certainly been around the block. And, while it is commonly referred to as a honey wine, that's not entirely accurate. Made with honey, water, and yeast, rather than fruit, mead resides in its own category of alcoholic beverage. Even the meads that are flavored with a variety of fruit are not considered wines.
The Bull & Bee produces roughly 10-12 different meads at their Albany meadery and taproom.  With names such as Genesis, Joy and Midas (among others) you can definitely anticipate a drink that not only tastes great, but also has a powerful kick. 
"Our Mead's naturally bright kick is no myth," explains master "Mazer" Ray Mazzola. "We work hard to produce a smooth, clean product, which also offers many health benefits versus beer or distilled spirits."
Regarding their flagship mead Genesis, Mazzola continues, "The ancients claimed mead could bestow great wit and strength upon us mortals (it's 12% alcohol, so maybe). Because it's fermented with honey, not grain or fruit, our Genesis Mead is more than divine — it's good. Good for you. Good for cocktails. Good for bees."
In ancient cultures, mead was often associated with good health and vitality. In Greek mythology, it was often referred to as "the drink of the gods" and allegedly given to warriors after a fight to enhance healing of their battle wounds.
Most modern health claims related to drinking mead are centered around the honey from which the drink is made and the probiotic content it's presumed to have as a result of the fermentation process.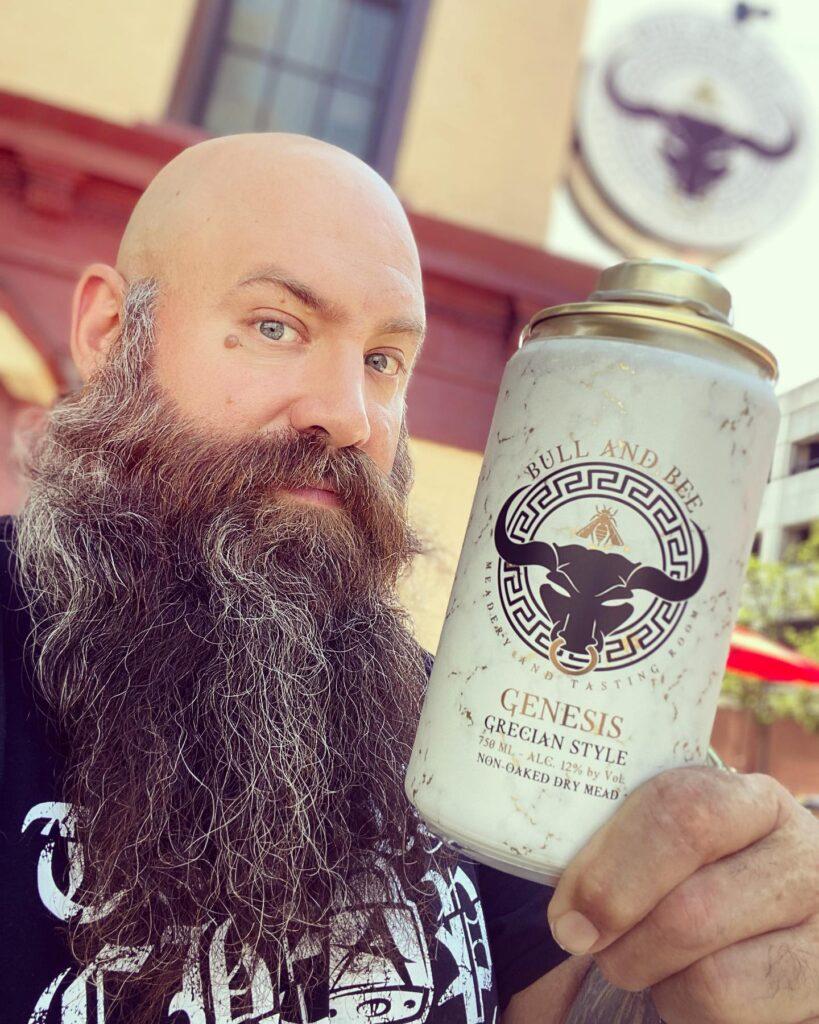 ITS ONLY LIMIT IS YOUR IMAGINATION
As The Bull & Bee began to grow in notoriety, their meads won over even the harshest of critics, including New York Sommelier Jonathan Stewart. "Genesis Dry Mead is a complex and versatile example of the world's oldest alcoholic beverage," Stewart rants on Untappd. "Enjoy chilled as a clean white wine style beverage. Room temperature or warmed for more full, complex layered flavors. Or used as a base for low ABV cocktails such as Martinis and Manhattans. Its only limit is your imagination."
Aside from Genesis, The Bull & Bee has 7-9 other house meads on tap at all times. "Joy Mead" is a perfect complement to the cooler weather of Fall and Winter, or around a campfire in the Summer. With mulled spices, including a hint of cinnamon, it can be enjoyed chilled, at room temperature or even warmed up to drive away the chill.
Their "Midas Mead" is back sweetened with the same New York clover and wildflower honey it is fermented with. The strong scent of honey is complimented by a smooth and sweet taste that leaves the drinker craving more of its golden touch. It's delicious.
AN ALBANY BETTER BEER BAR
Not to say that The Bull & Bee takes issue with beer, spirits, or wine. Quite the contrary.
"We love them all!," explains Yager. "As a New York State licensed farm meadery, we look to support all of the above so long as they are produced in New York. We have 12 New York beers on tap at all times and offer an array of distilled spirits and wines from local producers. We love all things New York."
The cozy tasting/taproom features warm colors and honeycomb shapes. It's like walking into a friendly beehive.  A big screen TV nestles along the back bar along with glassware and their selection of NYS spirits and wines. To the right is a cooler that houses between 20-30 different NYS craft beers and ciders in cans. Between a dozen draft lines and a curated can selection, there is something for everyone to enjoy at Bull & Bee.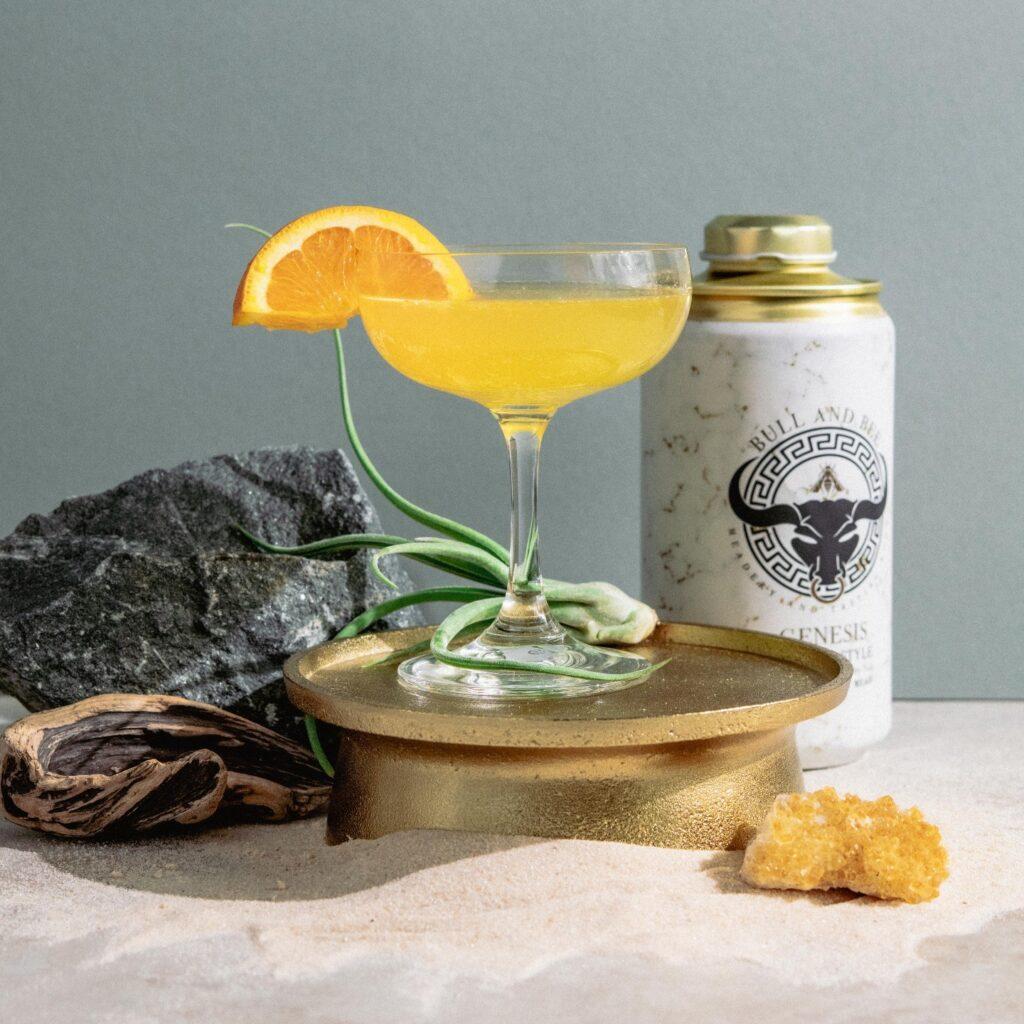 The meadery has partnered up with their neighbor on the block, local darling Café Capriccio, to offer up a wonderful food selection. Since 1982, Cafe Capriccio has been the most innovative and diverse Italian table in the Capital District. At The Bull & Bee, simply place your order on your phone from the tasting room and the Capriccio staff will run the food right up to your table. Good stuff!
The tasting/taproom, which has free parking across the street, and is only 2 blocks from the MVP Arena also offers popcorn, chips, and snacks. The taproom is perfect for parking and then pregaming prior to events at the arena. Especially knowing that you can enjoy a few pints of $4 Utica Club prior to going over to the arena where beers are 10 bucks each!
Well, the south-side exterior is home to a 30-foot-tall minotaur mural by local artist Samson Contompasis, but that's not what we are talking about here. We are talking about where else you can find The Bull & Bee meads on the shelf or on tap.
"We have distribution in a couple dozen bars, restaurants, and liquor stores in the area," says Yager. "That said, we have just begun to assert game-plan for distribution, so I expect that you'll find our product out there more and more. We also set up shop at several local farmers markets, and tasting events, where you can find my partner Dan Dineen sharing mead to the masses. Interested consumers can check out where to find our product on our website, where we keep an updated list. We also tend to announce new locations on our Facebook page."
COME ON IN – THE MEAD IS FINE
Many of the region's mead enthusiasts have already discovered The Bull & Bee. Still, having opened in the early stages of the Covid-19 pandemic, it's understandable that casual fans of beer and wine have yet to check them out. It's always fun to try something new. Then try it again. And again. We invite you to visit their tasting room and try a flight of mead, a mead cocktail, or just enjoy a beer, a bite to eat, and good vibes. You'll be back.