Craft beer lovers from across the Capital Region have been coming back out in droves now that the looming threat of Covid-19 has loosened up its grip. And while we all love supporting the local breweries, cideries, and better-beer bars that are right in our own neighborhoods, many of us also enjoy venturing out for a "craft beer road trip" to nearby towns, burbs, and cities. If you are one of those people, we strongly encourage you to take a day trip and check out Schenectady County's emerging craft beer scene.
Todd Garofano, executive director of Discover Schenectady explains it well, "Schenectady County is an amazing craft beer destination, with 6 breweries ranging from downtown Schenectady locations to farm and scenic rural settings. Our craft brewers have been a catalyst in the reinvigoration and renaissance of our downtown and beyond with creative, unique and delicious products that cater to locals and visitors alike."  
"To me," Garofano continues, "Schenectady is all about hospitality. Each of our breweries offers a unique experience crafted around beer but always with the guest top of mind. Our breweries, brewers and their staff are so welcoming and look forward to sharing their stories on what makes their product stand apart." 
Tim Walton, Schenectady resident and founder of the Facebook group called 518 Brews – Support NYS Craft Beer, agrees "One of the things that sets Schenectady apart from other areas is the proximity of breweries and options for great craft beer at local establishments. For the most part, they are within walking distance from each other. The ones that aren't in walking distance are only a short drive away within the county. 
When asked, "How would you describe the Schenectady scene to someone that has never visited the city/county?," Walton chimes in, "They will find that a lot of our bars and breweries help support each other whether its beer collabs and/or events. One can find live music/entertainment, fantastic food, and many historic sites. If you spend time in Schenectady, you'll find that the people are its true strength. The appreciation that they have for each other and love for the city is ever-present.
True Brew Magazine polled our readers and Schenectady locals to ask them about their favorite places to enjoy craft beer around Schenectady County. The following is a list of the top 13 places (in no particular order) that our readers recommend. We reached out to these bars, breweries, restaurants, and beverage center to ask them about their beer philosophy (how and what they decide what to carry), their food, and what is that one thing that they want the Capital Region beer enthusiast to know about their establishment. What follows is what they want to pass along to you. Check them out, and in the words of Tim Walton, "Drink beer, do good, and just be nice to each other."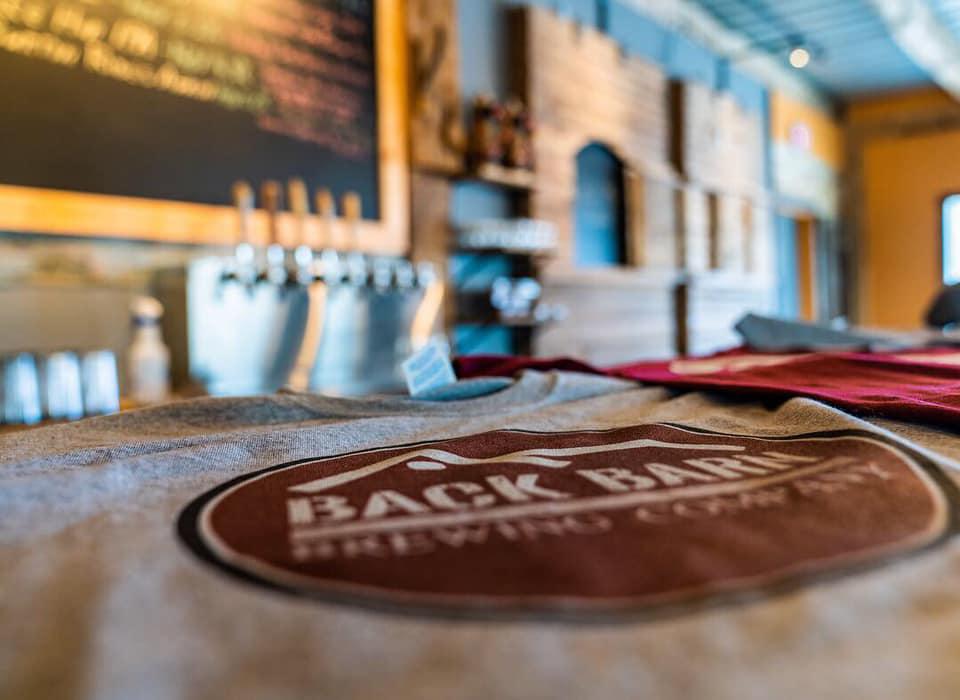 Address: 7082 Western Turnpike, Delanson  
Hours: Thurs 4 – 8 pm, Fri 3 – 9 pm, Sat 1 – 9 pm, Sun 1 – 6 pm
Phone:  518-709-8423
Founders: Brenda Schworm
Established: February 2019
Vibe: Relaxed, comfortable craft beer atmosphere in a rural setting. Taproom and brewery are in renovated 18th and 19th century barns using the rustic wood found on site for the bar, wall coverings and accents. Outdoor areas feature a patio area and Biergarten with Oktoberfest-style tables, along with a playground.
Food: Food trucks regularly visit on the weekend. We will have more information soon on our expanding food offerings for Fridays, Saturdays and Sundays.
Beer Philosophy: With 12 taps, we make all our beers focusing on classic beer styles from Brown, IPA, Amber, Pilseners, Stouts and more. We have 3-4 core beers; another 3-4 beers rotate seasonally, and a cider tap with our own cider featuring five rotating flavors. Our KBH Small Batch Series provides a venue for making more classic styles to include some original recipes and a sour. Our focus is on making fresh, good tasting beers appealing to a wide variety of craft beer lovers.
That One Thing: Barns and Beer…Preserving Our Heritage. We have restored old barns to showcase the craftsmanship of these magnificent structures; likewise in our beers, we strive to showcase a variety of crafted beers using history as our guide. The taproom is warm, fun, and friendly with music 2-3 times a month.
Address: 108 State St.
Hours:  M-W 3PM-10PM, Thurs. 3PM-12AM, Fri. – Sat. Noon-Midnight, Sun. Noon-8PM 
Phone:  518-631-4800
Founders:  JT Pollard, Rich Michaels, Drew Schmidt
Established: 2018
Vibe: Located in a large modern industrial chic building, Frog Alley features 15-20 different beers on tap at all times. Relaxed weekdays, high energy club with live music featuring the area's premiere local acts on the weekend. 
Food: Food available from Annabelle's Pizza. The menu features wood fired artisan pizza, frites, sandwiches, salads and wings.
Beer Philosophy: We pride ourselves on our ability to produce exceptionally crafted beers for every taste. From classic pilsners and porters to the most curious IPA's and sours. A diverse rotating lineup of superior quality beers is always on tap.
That One Thing: There is no one thing at Frog Alley. The large footprint and unique layout allow Frog Alley to provide a host of experiences. From 2,000 person outdoor concerts or a few beers with friends on one of our expansive patios. Corporate or private parties, we can provide the atmosphere you are looking for.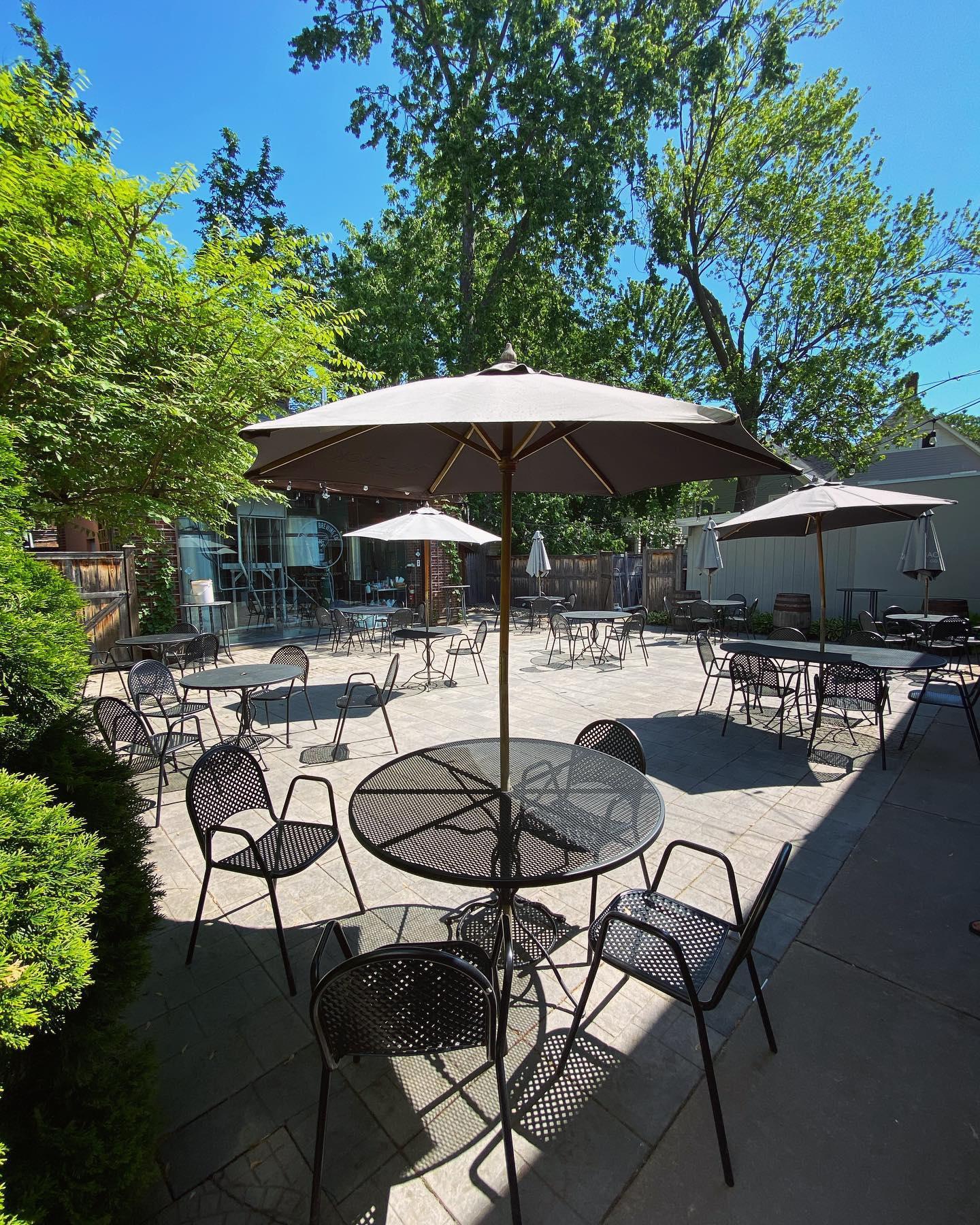 Address: 237 Union Street 
Hours: Thursday & Friday; 4:30 pm – 8:30 pm
Phone: (518) 348-7999
Founders: Jack McDonald
Established: June 2011
Vibe: Classic Jazz club turned restaurant and brewery
Food: Pizzas and large pretzels with house-made beer cheese.
Beer Philosophy: Great sessionable beers that can be enjoyed with a meal or for sitting and sipping on our patio. 
That One Thing: Mad Science single-keg creations. The brewer loves to experiment with odd-ball ingredients and does so on a home-brew sized set up so they can test out exciting combinations of new yeasts, hops, malts and anything else that can be imagined.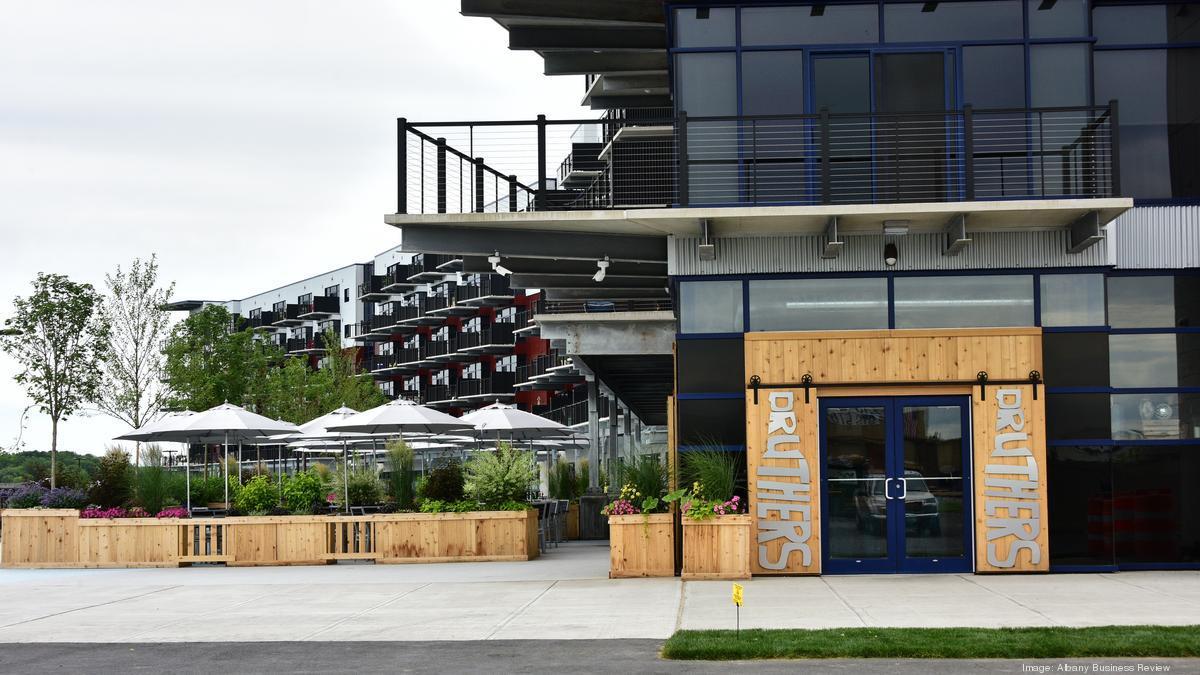 Address: 221 Harborside Drive 
Hours: Mon-Thurs: 4PM-9PM, Fri: 4PM-10PM, Sat: 12pm-10pm, Sun: 12PM-9PM (kitchen closes 1 hour before close)
Phone: 518-357-8640
Founders: Chris , Scott and Brian Martel 
Vibe: welcoming riverside restaurant located directly alongside the Mohawk River with a cozy yet modern/yacht basin-style look inside. Relaxing outside patio/beer garden offering plenty of shade to hang out and enjoy the warmer months 
Food: Our philosophy is that food is something you enjoy , we do so that's why we pride ourselves in the work we put into it! We take our time with each item on our menu whether it's low and slow in the smoker for our new smoked ribs, or scratching up classics like our beer cheese sauce. Everything is scratch made from our homemade pasta to our Mac and cheese dishes to our special sauce on or Druthers smash burger! Our chef Peter Hahm is a CIA graduate and has a love for cooking like no other and always creating things that keep us on our toes like our new Big Mac egg rolls a twist on a world favorite combined  with our Mac and cheese twisted into a mouth-watering egg roll you'll come back to have it again!
Beer: We are always trying new things at our Schenectady location the beauty of having multiple brewery's is the different beers you will get to try. In our Schenectady location, our brewer is Russel Sealy. He's a passionate brewer that brews for work and for fun. Serving up staples like our golden rule or all in IPA , or a banana blueberry sour or Mexicali lager there is always a 16 oz treat waiting for you at druthers! 
That one thing: Belly up to the bar catch an evening sunset on the river or cozy up to a booth. Druthers has it all and we look forward to serving you!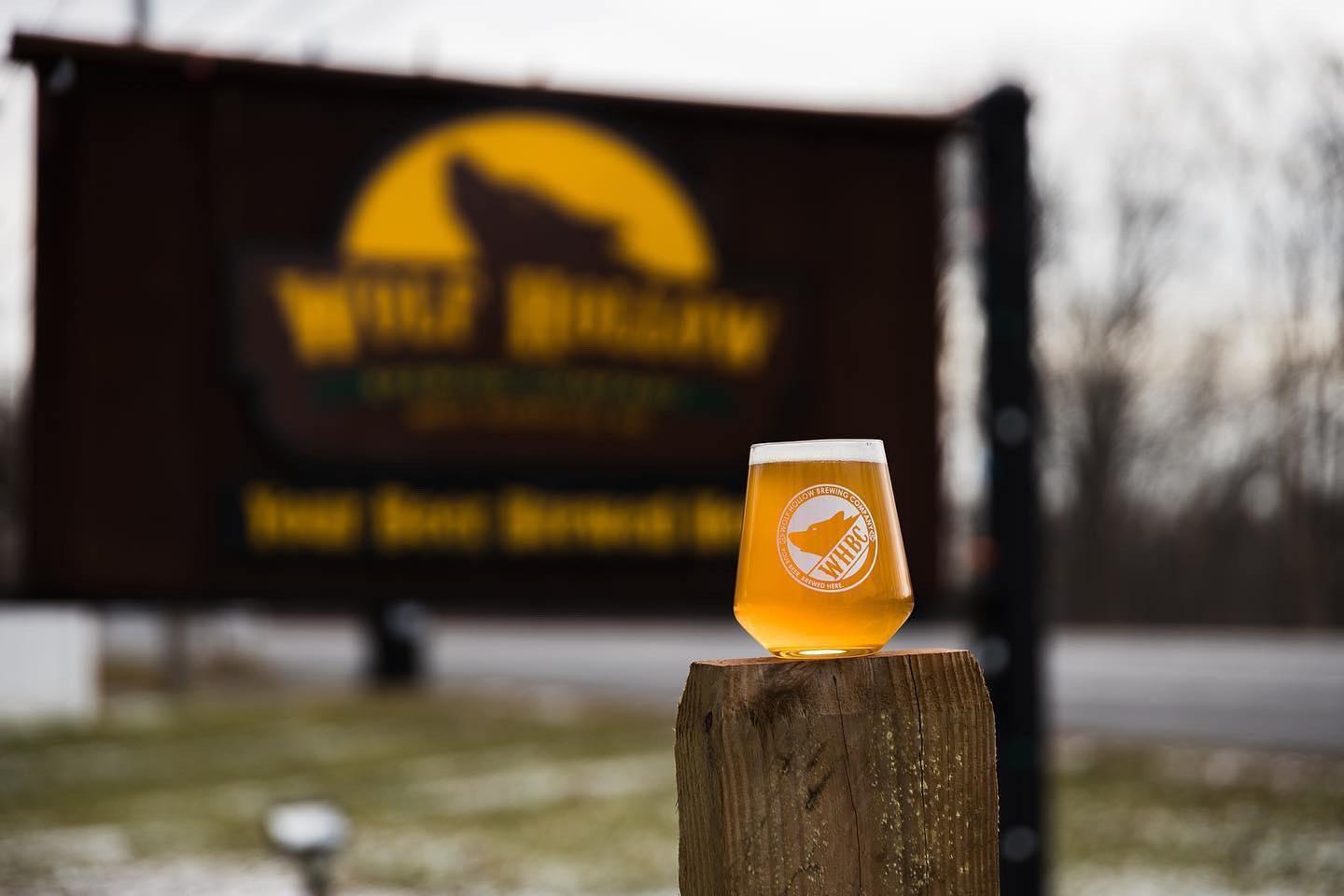 Address: 2235 West Glenville Road
Hours:  Wed: 4-8pm Thurs/Fri: 4-9pm Sat: noon-9pm Sun: noon-6pm
Phone: 518-214-4093
Founders: Jordan White & Pete Bednarek
Established: Nov 2013
Vibe: Family friendly, Rustic, Rural.
Food: Always a rotating food vendor on-site. We have relationships with lots of local food vendors from the snacks (savory and sweet) available at our bar to the many food trucks and caterers that join us each weekend. Sometimes it's the same vendor for 5 days, sometimes it's 5 different through the weekend. Menus change – always with the beer in mind – and adventure awaits at WHBC.
Beer Philosophy: 16 taps always available – full variety of classic styles done well.  Our flagship beers Wolf Hollow Amber and District 6 (west coast style) IPA lead the way, but we always carry some combination of light lagers, dark beers (including a nitro stout), sours, and a New England IPA.  WHBC has Something for everyone – year round!  
That One Thing: We are all about crafting relationships around great beer.  From our taproom to our patio or our big backyard complete with fire pits, tents, gazebo, and a sandbox for the kids – you can relax and enjoy beer with friends in a unique setting.  You won't find a tv screen at our place, but you can rent snowshoes in the winter or XC ski on trails around 2 ponds. You can play a game or have a beer The possibilities are endless – year 'round!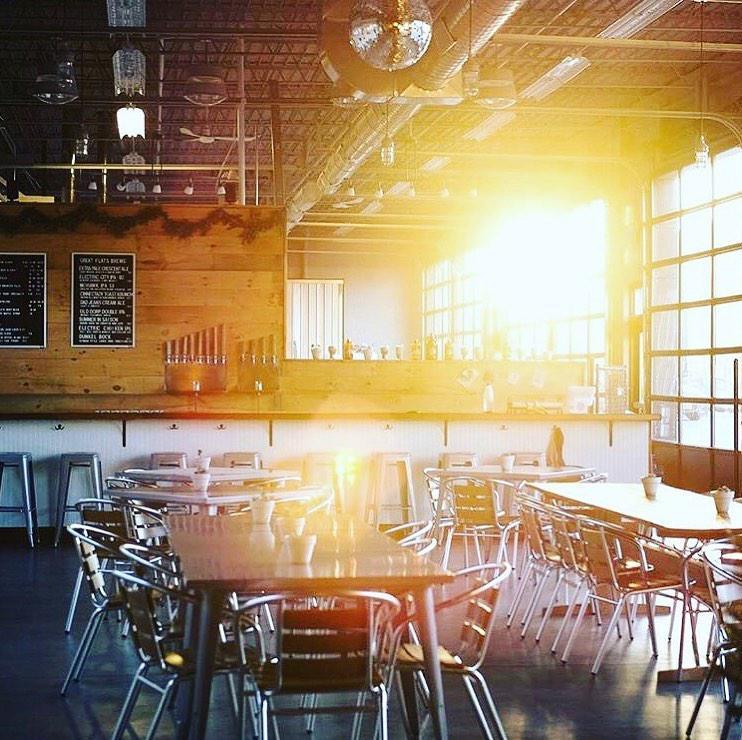 Address: 151 Lafayette St #2052
Hours: 4-9pm Wednesday-Friday, Noon-9pm Saturday, Noon-6pm Sunday
Phone: (518) 280-0232
Founders:  Harry Whalen
Established: March 2017
Vibe: Sun-lit greenery, kilim rugs, and warm, welcoming faces. 
Food: BOYF always. Food trucks often. Tune in on Facebook and Instagram for truck dates.
Beer Philosophy: Less is more. At the moment, we're particularly focused on putting out traditional beer styles made with the freshest ingredients available. Good beer is a product of focus, its environment, and at times restraint. We're always aiming for that first sip experience being a memorable one. 
That One Thing: Brewery friends, brewery marriages and brewery babies. Nothing makes us happier than seeing people connect over a glass of our beer. Our lives take place in our brewery and feeling that sense of kinship among our community is what drives us to keep brewing and bringing people together.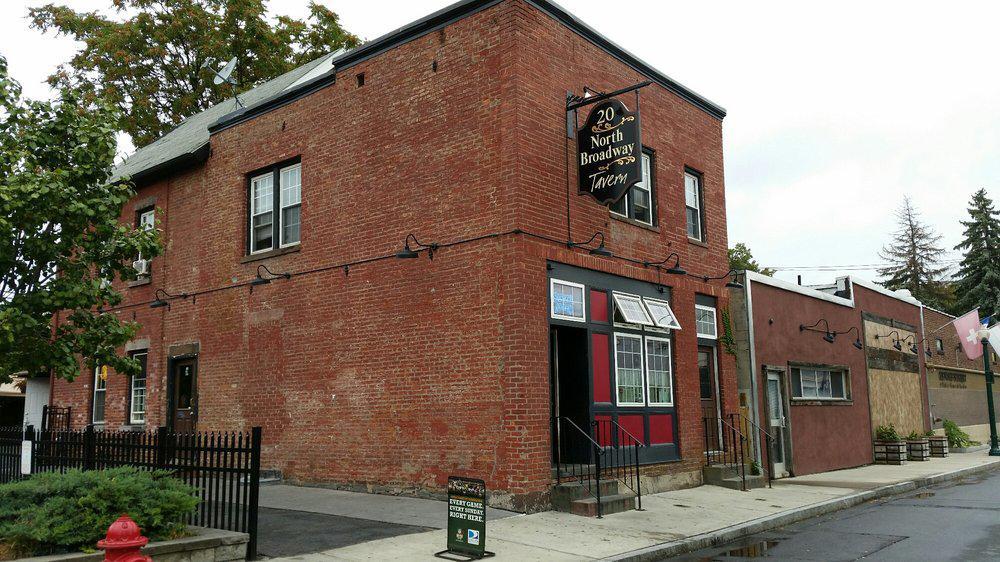 Address: 20 N Broadway
Hours: Mon – Friday; 11:30am – 11pm, Sat; Noon-11pm, Sun; Noon – 10pm
Phone:  (518) 357-8992
Founders: Eric Warde and David Nigriny
Established: September 12, 2008
Vibe: A friendly, laid back, local, neighborhood tavern with good music and great food. 
Food: Traditional pub fare, award-winning/Schenectady's best chicken wings, awesome burgers, something for everyone.
Beer Philosophy: Not enough sucks, and too much is OK. Seriously, a combination of traditional domestic and imported beers with rotating local and regional drafts and cans. 
That One Thing: Honestly, we just built and opened a bar that we wanted to hang out in and then people just kept showing up.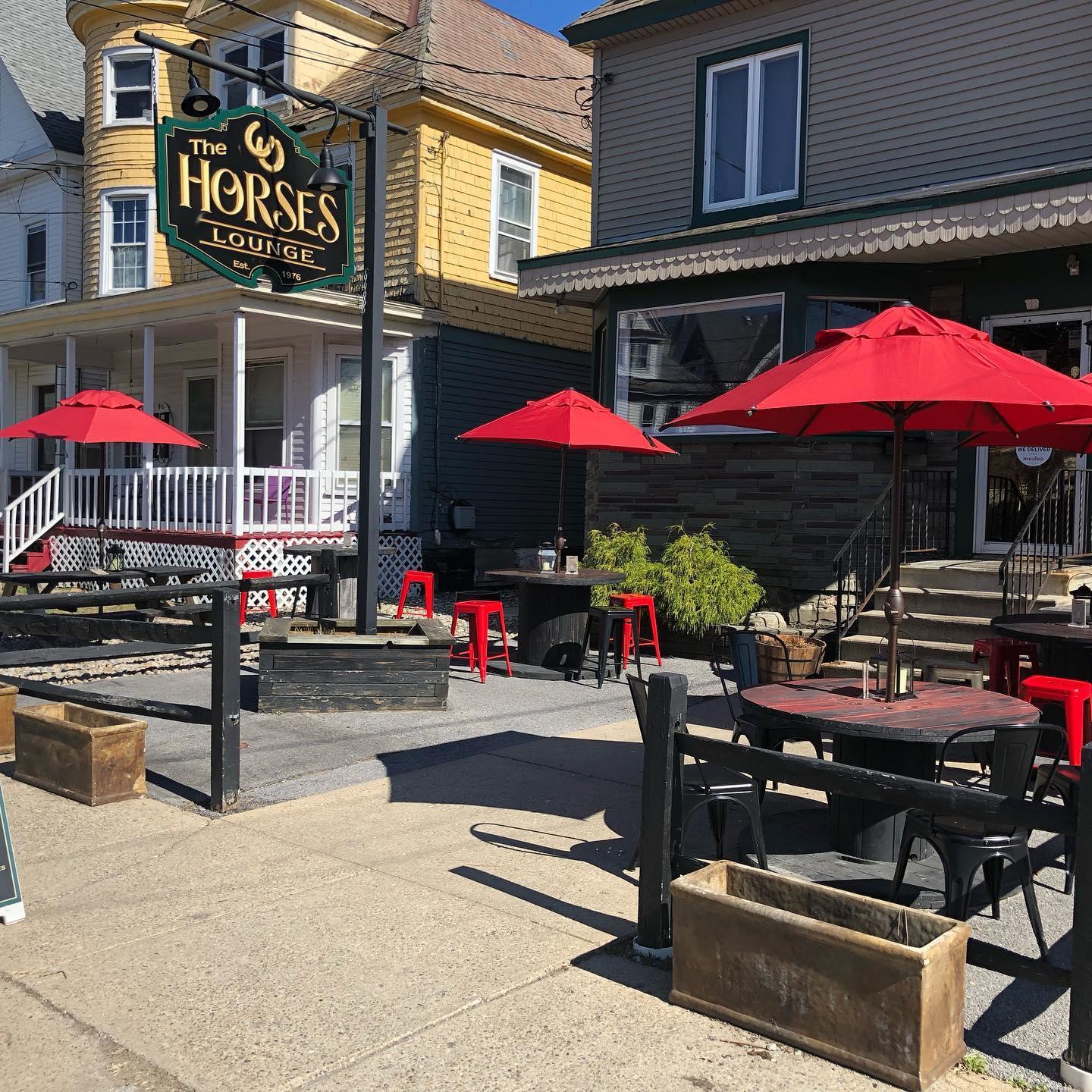 Address:  912 McClellan St 
Hours: Tuesday-Thursday 4pm-10pm, Friday + Saturday 4pm-12am, Closed Sunday + Monday
Phone: 518-382-0239
Founders: Gladys + Fred Fritzen (Deceased). Owned and operated by son Christian Fritzen since 2013.
Established: September 1976
Vibe: We have a rich 45 year history of serving the Capital Region. We are a small pub with a Cheers style, safe and friendly vibe that is welcoming for EVERYONE! Our interior is small and cozy with a warm rustic reclaimed feel and look. We have over 22 feet of bar space along with 10 interior tables for seating 49 guests. 8 televisions surround our bar area, along with a large screen television in our dining room over our fireplace.  We are your local neighborhood Cheers style bar.  
Food: Elevated and creative pub foods along with award winning specialty burgers and wings. Voted Capital Region's Best Burgers Gazette July 2017, Albany.com 2018, 2019, and 2020
Beer Philosophy:  We are all about supporting community/local whenever and wherever possible. You will find many NYS local brews on our 12 taps and in our coolers at all times. Our craft beers are always rotating. We listen to and hear our guest's brewery and beer suggestions, so if you don't see a beer you'd like to see on our menu, just ask. We are also a verified Untappd location. We are constantly broadening our knowledge of the ever changing and growing craft beer world. 
That One Thing:  Most folks dream in black & white or in color. Our owner dreams in food, which shows in our creative and one-of-a kind menu items that range from award-winning specialty burgers to award-winning wing sauce creations.  On another note: Our blue cheese recipe is a 45 year old family secret recipe and our kitchen staff must leave the kitchen while the owner prepares it. Come and try it!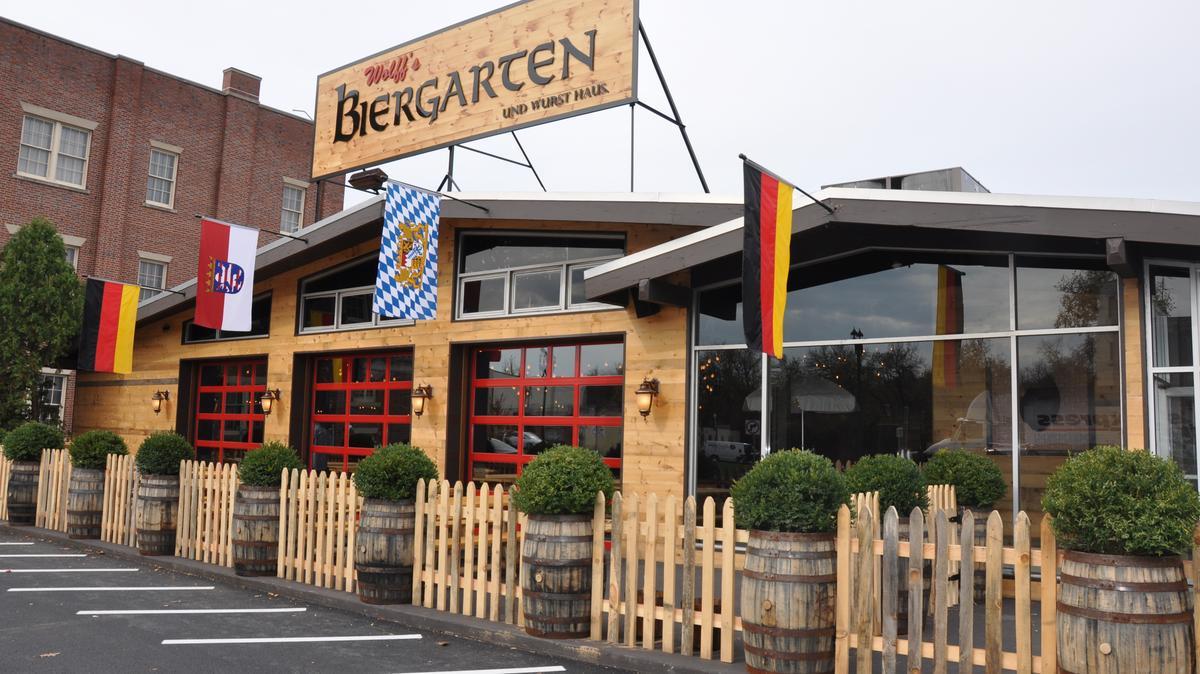 Address: 165 Erie Blvd 
Hours:  Mon-Tues 1pm-12am, Weds-Sat 12pm-2am, Sun 9am-9pm
Phone: (518) 631-9517
Owners: Sam Leamy & Dan Henley
Established: October 2014
Vibe: Casual German Biergarten serving up the best biers from Europe and around the country with loads of international football matches on TV every day and tons of peanuts; just throw your shells on the floor!
Food: Our food menu has been recently updated after an extensive kitchen hiatus due to the effects of COVID-19. Our new and expanding menu features classic German cuisine (Bratwurst, Schnitzel, etc.) as well as your regular pub favorites with daily specials. On the weekends, nothing beats breakfast and soccer, breakfast sandwiches, burritos, waffles and more! Rise and shine!
Beer Philosophy: Beer from around the world will open your mind to what other countries have to offer. No crazy ingredients, just bier the way it's supposed to be from a region of the world that's been doing it for thousands (yes…thousands) of years. Lagers, pilseners, doppelbocks, wheat biers, IPA's and much more, we have one of the largest selections in the capital region.
That One Thing: Soccer, Bier, Peanuts. We offer one of the most unique bar experiences in the country. Showing nearly every soccer match from around the globe, our viewing experience is second to none. World Cup, Premier League, Champions League and more! Join the many fans that make us one of the top soccer bars in the country.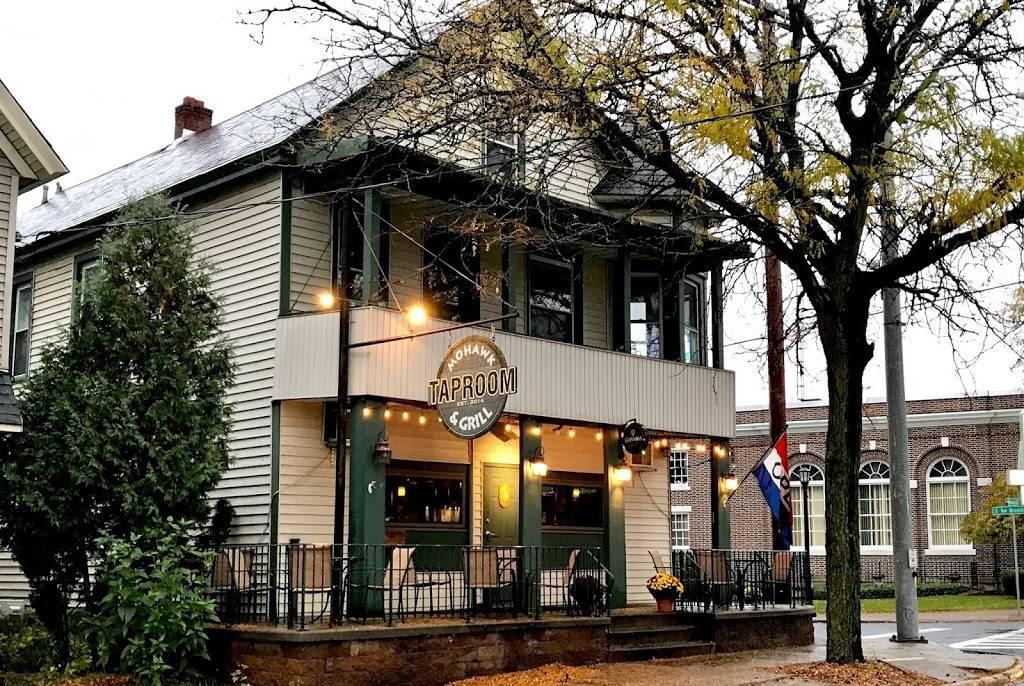 Address: 153 Mohawk Avenue
Hours: Tues-Thurs:11:30am-9pm, Fri:11:30am -10pm, Sat:11:30am-10pm, Sun: Noon-8pm
Phone: 518-357-8005
Founders: Mike & Stephanie Martini
Established: 2014
Vibe: Mohawk Taproom is your neighborhood 'Cheers Bar' with an amazing beer selection. Trivia Night is every Thursday at 7pm. Keep an eye on our social media for all of our beer events including our block parties that feature live music and (of course) incredible beer!
Food: Homemade bar food. Our menu is remarkably diverse from our award winning hand packed burgers to sandwiches, wings, salads and more! Join us Wednesday nights for our food and beer specials and Thursday through Sunday for our weekend specials menu.
Beer Philosophy: We pride ourselves on having one of the best draft lists in Upstate NY with super knowledgeable and friendly staff to interact with while you enjoy drinking some beers with us. Our draft list is rotating and will always feature beers from the best craft breweries in the US. 
That One Thing: Our restaurant experience is laid back and cool. Like we mentioned before, we pride ourselves on being a local Cheers bar with an incredible draft list. When you stop in and have some food and beer with us expect to meet other customers who will want to chat good beer with you and may even share a beer from their own collection with you. Many friendships have been formed around the Mohawk Taproom bar while drinking incredible beer.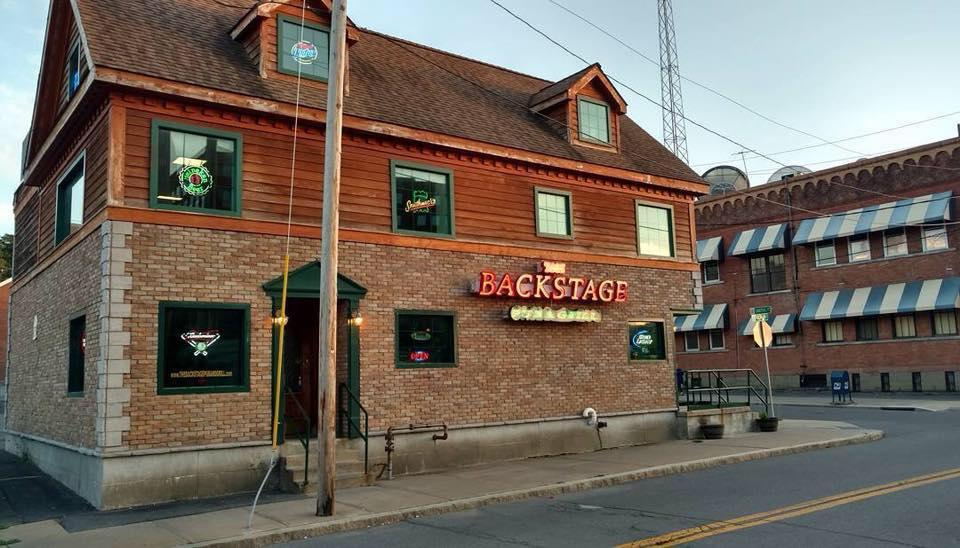 Address: 501 Smith Street
Hours: Tues-Thurs: 3pm-9pm, Friday: Noon-9pm, Saturday: 11:30am-9pm, 
Phone: 518-709-0104
Owners: Terry Aldrich
Established: 2018
Vibe: Light woodsy homey interior. Smell of fresh wood & smoked oak. Comfortable yet vibrant ambiance. Fun and nostalgic! 
Food: Farm-to-Table, not so traditional pub fare, made from scratch. Items such as fried pickles, deviled eggs, 'hot mess burger,' from chicken wings with 10 different sauce options to loaded grilled cheese – there is something for everyone
Beer Philosophy: 14 draft beer selections and extensive offering of craft cans. The majority of the beers on tap are forever rotating, primarily local, and the best of what is out there at the time.
That One Thing: Best whiskey selection in Schenectady!  Also, check our upstairs! Whiskey club (similar to a cigar club) where you keep your bottle of whiskey in your own private cabinet here. Dim, candle-lit, sort-of speak easy lounge feel with prohibition-like decor.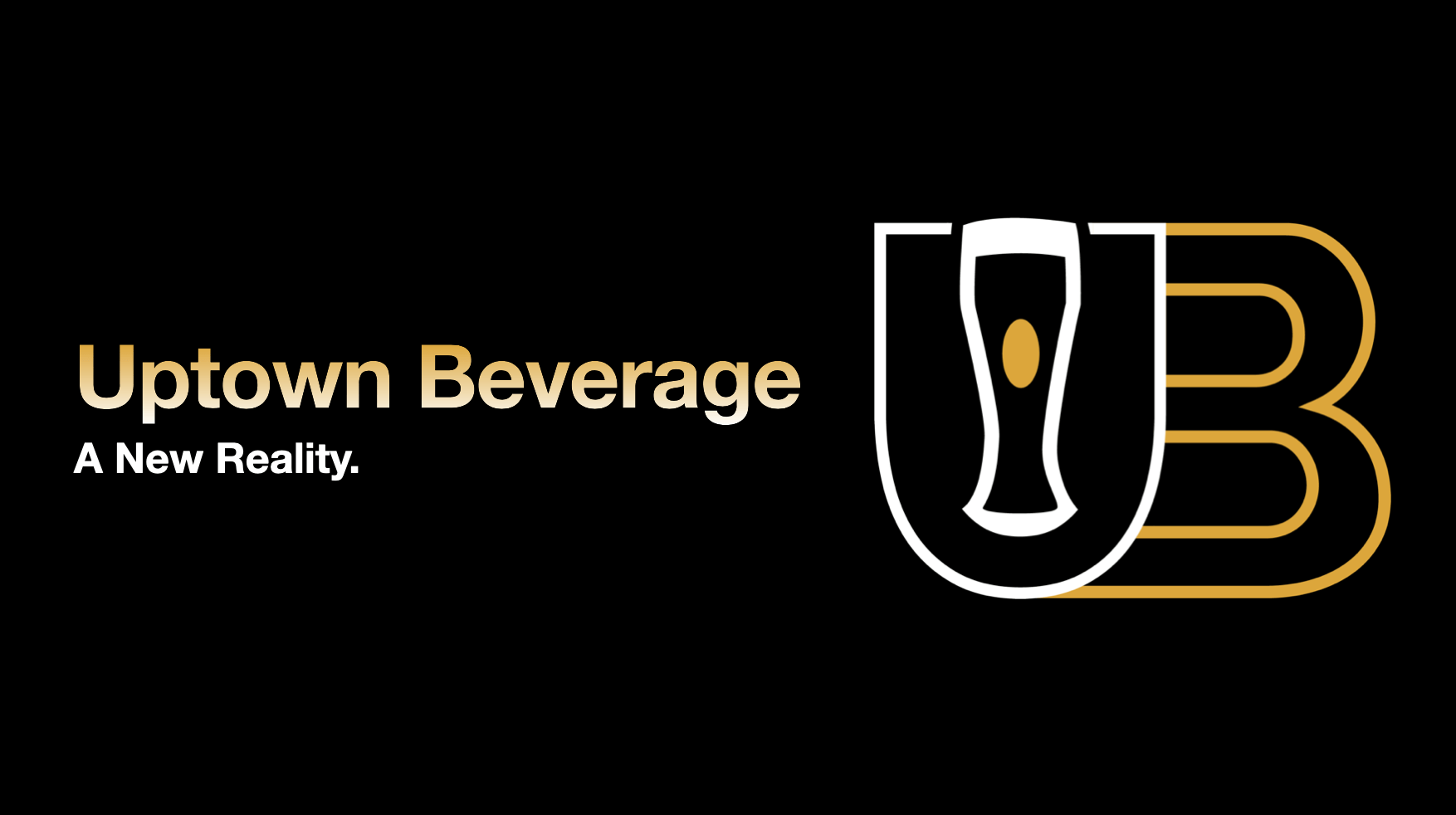 Address: 1866 Altamont Ave 
Hours: Mon – Sat: 9am – 9pm, 
Sunday: 10am – 7pm
Phone: 518-355-2305
Founder: Mander Family
Established: 2010
Vibe: From the moment you walk through the door your experience at Uptown Beverage will be one for the books. Whether you know exactly what you're looking for, or you're feeling adventurous and looking for something new, there's something for everyone. Constantly rotating selections, a super knowledgeable and friendly staff, and all latest and greatest suds. That's the Uptown way. 
Food/Other: From beer inspired candles and soaps to an ever changing lineup of all types of craft snacks to pair with your beverage choice, you're likely to walk out with something you never knew you needed. Looking for an early morning or midday pick me up? Be sure to stop in and visit our cafe featuring a wide variety of coffee, including Death Wish!
On Beer: We know there's a lot of beer out there. Like, A LOT of beer out there. Our floor alone has 5,000+ SKUs rotating at any given time. We pride ourselves in our ability to stock not only the beers you've come to know and love, but also the best beers you've never heard of. Life's too short to not take chances and try new things. And we love being a part of that experience. 
The One Thing: We deliver! That's right. You read that correctly. Uptown Fresh is the delivery service for which you've always been waiting. Fresh, cold beer, delivered straight from our coolers to your front door. Hop right on the website (uptownbeverage.com) and checkout all our current inventory. Live within 10 miles of the shop? Same day delivery is available if the order is placed before five! Fast. Fresh. Reliable.