As the weather shifts from cold and dreary to warm and sunny, and the world opens back up after 2 years of Covid-fatigue, Capital Region and Upstate NY beer lovers are excited to get back out to enjoy the outdoors, take a road trip to visit local craft breweries, and experience good times with delicious beer. If this sounds like something for you, Back Barn Brewing's new offerings will interest you!
Located on Western Turnpike in nearby Delanson, Back Barn Brewing has been serving up traditional style ales and lagers since February of 2019. The brewery has expanded their outdoor patio, beer garden and parking lot, they regularly feature live music and all kinds of food trucks. Now, they are excited to announce the roll-out of the KBH Small Batch Series. KBH stands for Klaus Brau Haus, named after Back Barn's Brewmaster, Klaus Kuhland.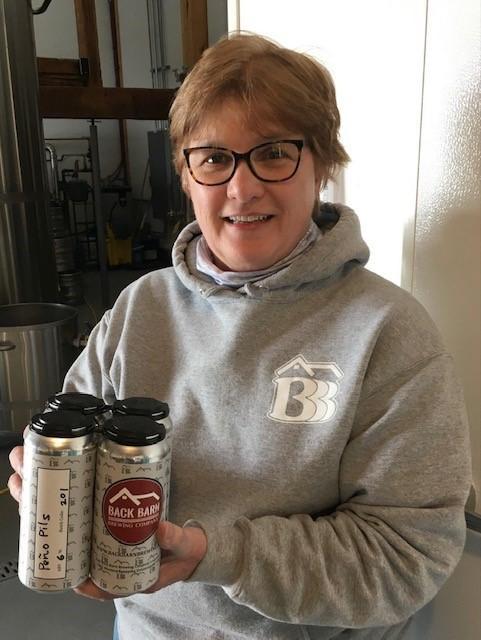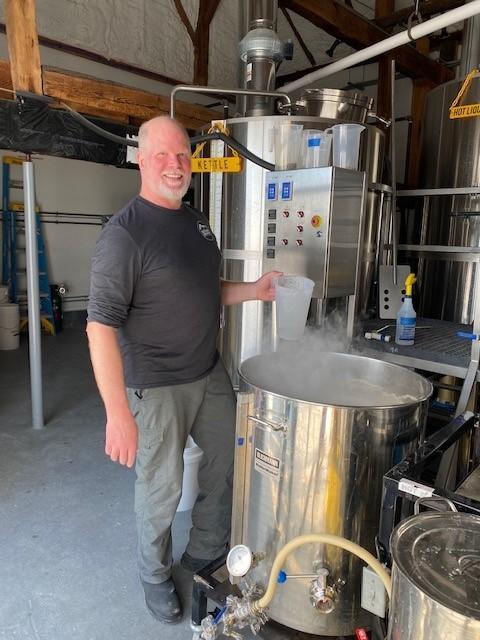 The small batches provide a venue for making more classic styles and original recipe beers appealing to a wide variety of craft beer lovers. Back Barn Brewing Founder, Brenda Schworm explains, "The KBH Small Batch Series are produced in 1-barrel batches. The small batches present the brewery an opportunity to gauge customer interest and to expose folks to different styles of beer. They go beyond our core and seasonal brands—produced on our 7-barrel system."    
The KBH series will present up to 4 rotating small batch brews on tap at a time. Past small batches include Finnegan's McRed (a classic red ale), a classic German Hefeweizen, and two Double Dry-hopped IPAs (DIPAs) have received rave reviews from local craft beer enthusiasts. Last summer Back Barn brewed a small batch specialty IPA for the ALES For ALS benefit, part of the national campaign to raise funds and awareness for ALS research. "We support our local charities and service organizations whenever the opportunity arises," says Schworm. "We love our community. Fundraising for them means so much to us."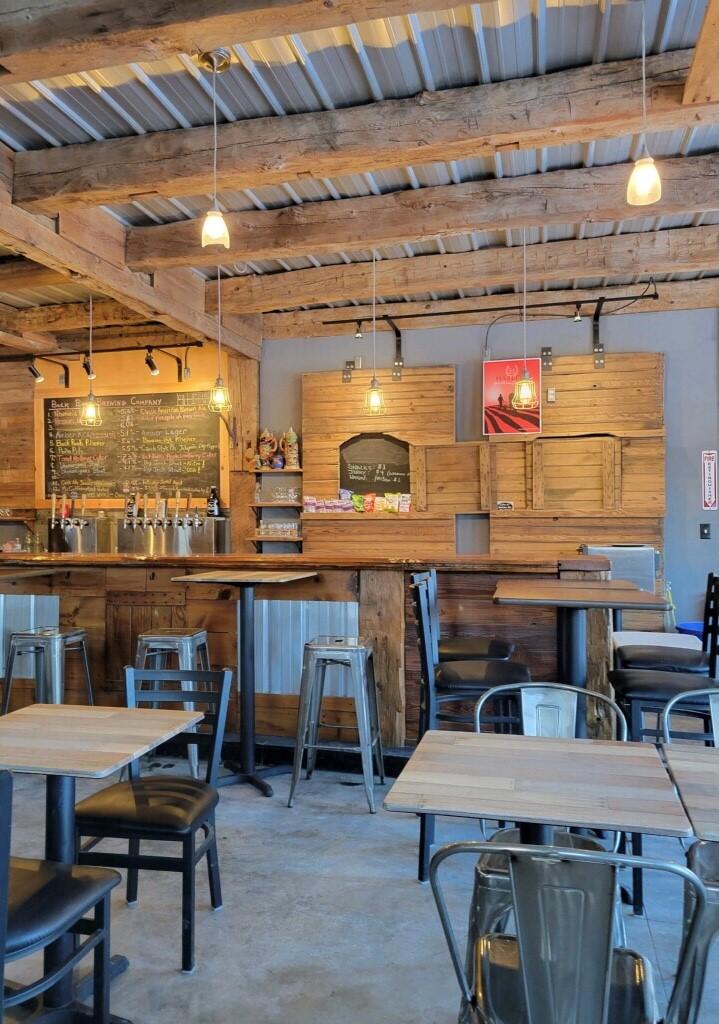 New American Session Ale, Toad Hollow Ale (a cranberry sour) and Bron-Yar Helles (a dry-hopped lager) are currently in production. "Future KBH series beers include a northeast IPA, a black IPL, a Belgian pale ale, a Belgian-inspired summer ale. Many more are in the planning stages, "explains Kuhland. "Much of it depends on the types of quality grains and hops that are available."
Cask Series and Cider Offerings
Aside from their KBH series and regular 7-bbl batch beers, Back Barn also features a Cask Series at the brewery. These cask conditioned beers are aged in whiskey bourbon barrels, using their Porter (McCaffinated Porter), Amber (Amber KCA – Kicking Cancer's Ass), and Brown Ale (Newman's Brown Ale).  "We'll also feature a special version of our Peno Pils, called El Dorado, which is being aged in a tequila barrel. Our cider series, consisting of a rotating line-up of six different ciders are all made in-house," says Schworm.
Back Barn Brewing is located at 7082 Western Turnpike, in Delanson, just about 30 minutes from the center of the Capital Region. It's the Perfect Location for a craft beer road trip. It's also an ideal spot to stop for a fresh beer when driving to Cooperstown, or points west. Open Thursday from 4-8 pm, Friday from 3-9 pm, Saturday from 1-9 pm, and Sunday from 1-6 pm. Back Barn looks forward to welcoming you to their beautiful brewery in their restored, historic barns.
Please visit their website or Facebook for updates on the KBH Small Batch Series, Live Music, and Food Truck schedules.