By James Peterson
In early March, just as Schenectady Distilling Company founder Ken Gibbons set about inventorying the dozens of whiskey-filled white oak barrels at his facility, he was struck by the potential of his aging warehouse occupants.
"I had all these barrels from a bunch of different distilleries, with varying age statements, each reflecting something unique about its authorship," Gibbons said. "But they all had one thing in common – an upstate [New York] origin. And I just had this urge to sample it all, to compare that variability against a geographic constant. All I was missing was a reason to tap into those barrels."
With that inspiration, Gibbons turned to New Scotland Spirits founder Jesse Sommer for support. 
"He calls me up and goes 'I just came up with the perfect excuse for a party'," Sommer told me at what would come to be called the first Upstate Distillers' Barrel Tasting Summit. "A couple emails later, here we are!"
On March 22, 2023, Gibbons, Sommer, and a motley array of farmers, coopers, distillers, and a maltster converged on the 36 Locks Tasting Room at the Schenectady Distilling Company to indulge in each other's craftmanship. It was a jovial affair, complete with catered dishes that expertly complemented the assortment of little bottles filled with "barrel pulls" for sampling.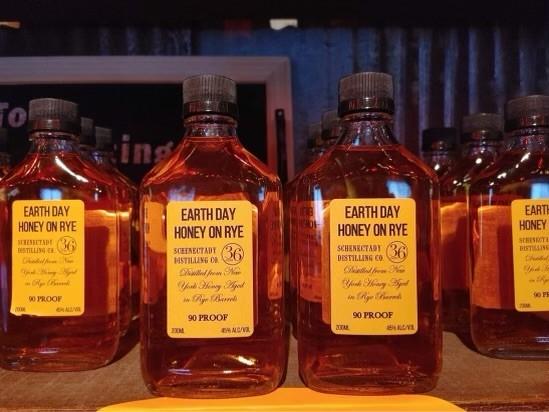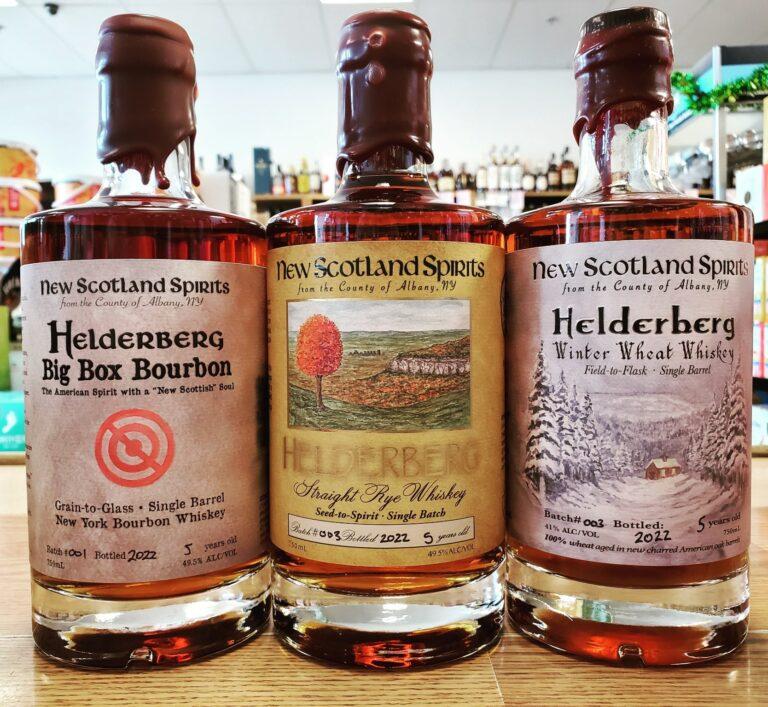 Lots of brands were represented on-site, as the Schenectady Distilling Company contract distills several local outfits which then age (warehouse) their spirits in his facility. So, this was no mere networking event; it was, instead, a chance to see how differing ingredient inputs impacted the spirits, and to explore the fruits of a shared labor of love.
It was also an opportunity to share in-person gratitude with those otherwise encountered only over the phone and email. "This gathering isn't rewarding just because I'm hanging with other whiskey connoisseurs," said Sommer. "These guys are my company's brain trust, the ones who in some way contribute to the taste of my products."
Sommer's Albany County-based New Scotland Spirits produces the "Helderberg Whiskey" series of aged 5-year single malt, wheat, rye, and bourbon whiskies; his bottles are adorned with labels that celebrate Capital Region imagery and his hometown of New Scotland, NY. Sommer is proud to call his whiskies a community effort.
"Everyone talks about the grain, the yeast, the water, the wood," he said. "But the critical input is the people. Here right now, under one roof, we've got the farmer who grows our grain, the distiller who distilled it, the cooper whose barrels add the lion's share of the flavor, the bottler who proofs the spirit before packaging… plus a whole slew of attorneys who're probably good for something."
Indeed. Sommer, a lawyer himself, isn't the only one for whom the legal profession is a side-hustle; both Gibbons and Murray's Fools proprietor Randall Beach are attorneys as well. That's a good thing, because among the biggest challenges facing craft spirits operations is staying on the right side of complex state and federal law.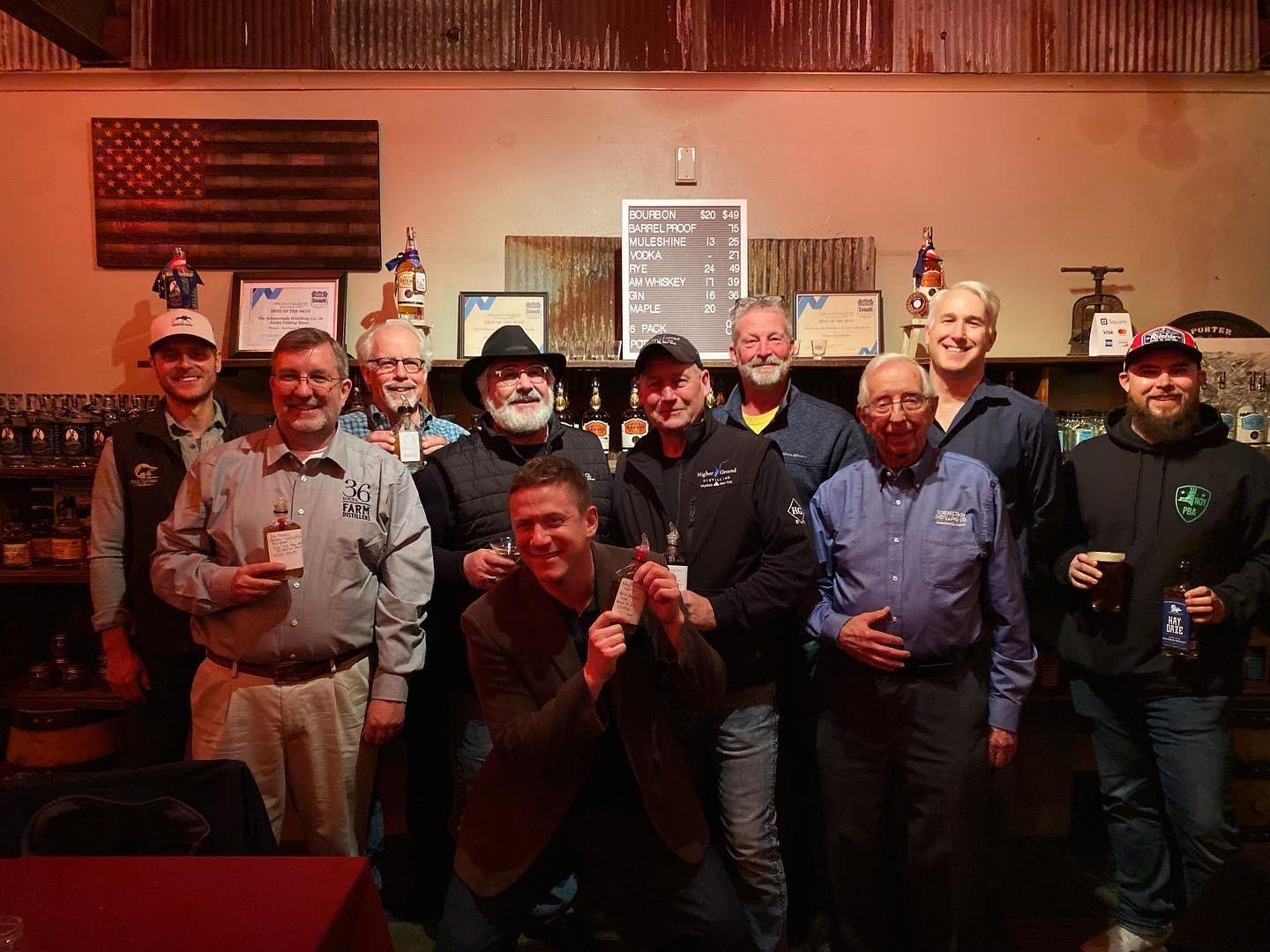 Notably, Gibbons is a board member of both the New York State Farm Bureau and the New York State Distillers Guild, and additionally a "craft distilling instructor" at the SUNY Schenectady County Community College.  He feels that part of his role as a member in the craft distilling community is to pay forward all the knowledge and assistance he's received from industry colleagues, whether in the realm of legal compliance or the art-and-science of distilling.  He says helping people break down barriers only benefits him, too.
"New Scotland Spirits is a great example [of the benefits of collaboration]," Gibbons said. "Jesse is a machine. In less than a year he assembled a dedicated team that believes in the mission, they're on shelves and menus all over the Capital District, and you can't escape him on social media.  In promoting his brand and expanding that footprint, he's brought lots of attention to our 36 Locks brand line. He's probably live-streaming us [on social media] right now!"  
Adirondack Barrel Cooperage founders Joe and Kelly Blazosky said they were humbled by Sommer's gratitude for their handcrafted charred white oak barrels but emphasized that they were just one small part of a much grander production process. The Blazoskys' venture partner, Tony Hynes, was also in attendance with his daughter Krystle Wilkerson. Together, Hynes and Wilkerson have also just launched the Hoffman's Ferry Rickhouse with the aim of supporting the burgeoning local craft spirits sector.
Additionally on hand were Tom Salisbury of the Convergence Craft malthouse, Higher Ground Distilling Company's Dave Webber, Bill Parker and Phil Potak of RevSpirits Distillery & Meadery, Glens Falls Distillery's Bernard Ettinger, Randall and Sarah Beach of the Murray's Fools Distilling Company, and several others.
For me, the real thrill of attending this event was in bearing witness to the collegiality enjoyed among entrepreneurs who might otherwise be deemed competitors. It was remarkable to watch this assemblage of players from up and down the supply chain breaking bread and sipping their whiskies together.
It was a reminder that here in New York's Capital District, the craft spirits are phenomenal—but the spirit of friendship is even better.