If you enjoy fresh craft beer, delicious food, live music, and a damn good time, Frog Alley Brewing Company will surely be a place you'll want to check out this summer. And when you do, you will quickly discover that Frog Alley is much more than your typical local tap room.
Located in Schenectady's up-and-coming Mill Artisan District, Frog Alley Brewing's facility houses two restaurants – Annabel's Pizza Co and Bountiful Bread, a SUNY Schenectady pastry and chocolatier facility, 74 luxury apartments, a local tech company, and of course, Frog Alley Brewing and Distilling. The district has become a true hub for entertainment and education in the community and is the first pawn in a strategic plan to reintegrate SCCC into the Schenectady community.  
But, let's face it, we are here for the beer! Frog Alley Brewing produces more than 100 different beers and at any one point you will find about 15-20 of them on tap. All are freshly made right downstairs in the brewhouse, which you can overlook from the taproom even as production is happening.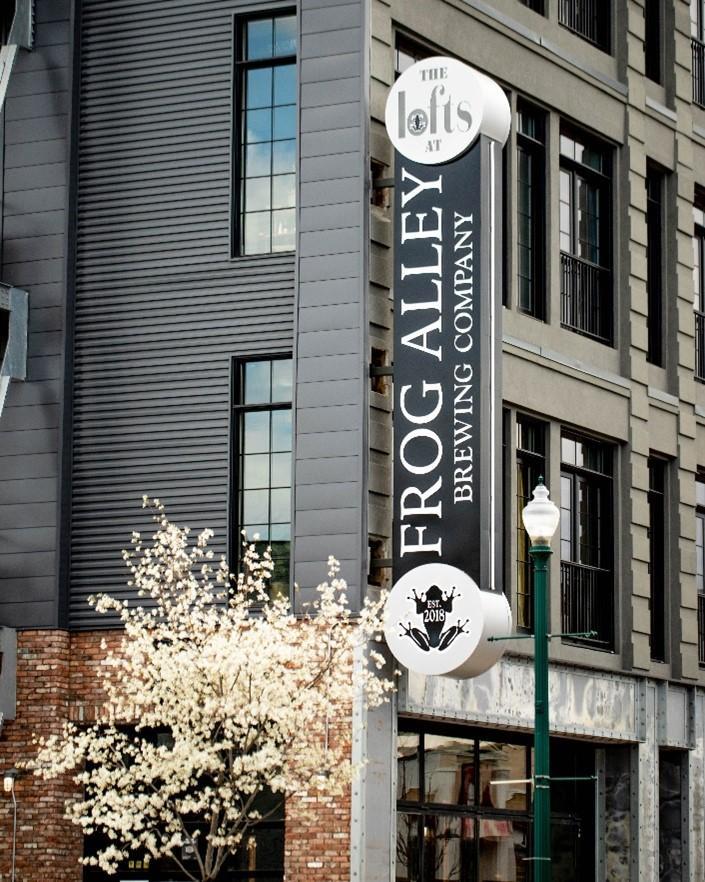 Taking on the Market with Force
"Our exceptional brewing team has allowed our beer to take on the market with force.," explains Frog Alley's Marketing Director, Charley Pollard. "Having only been brewing since 2018 and opening our taproom in April 2019, with two years of COVID to follow, our success in the craft beer market has been impressive to say the least. Distribution has taken off throughout the state, and our taproom has outperformed projections even during COVID years. Some of our most notable contributions to the craft beer market include our Mango Slushy Sour – 2022 Gold Medal Winner at Tap NY,  as well as winners at NYS Craft Brewers Conferences including Skull Frog DIPA – 2021 Gold Medal Winner, Re4resh American IPA – 2019 Silver Medal Winner, and Captain Ellis Porter – 2018 Bronze Medal Winner."
From Stouts to Sours, Lagers to Double IPA's, there is a beer for everyone at Frog Alley. Throw in a huge patio, a live music space, and an atmosphere that is fun, upbeat, and friendly and you'll see that Frog Alley has it all.
Perfect for a Summer Day in the Sun
"The atmosphere at Frog Alley is unique because it truly allows you to be in more than one place at a time.," explains Pollard.  "The main taproom patio is perfect for a summer day in the sun or shade, with live acoustic music being played on most days. The taproom offers the widest selection of Frog Alley beer there is, and the freshest product available. Annabel's Pizza Co serves directly into the space, allowing guests to have a full dining experience without diminishing efficiency and service guests receive from our bar."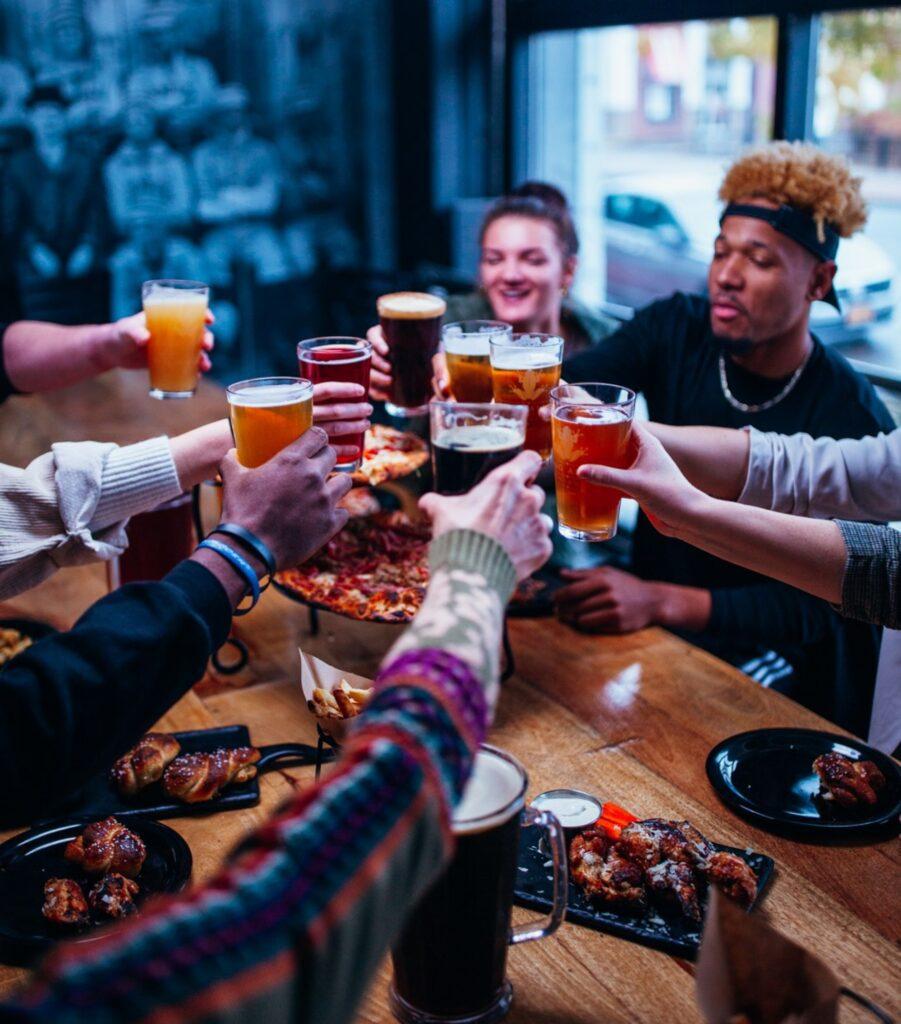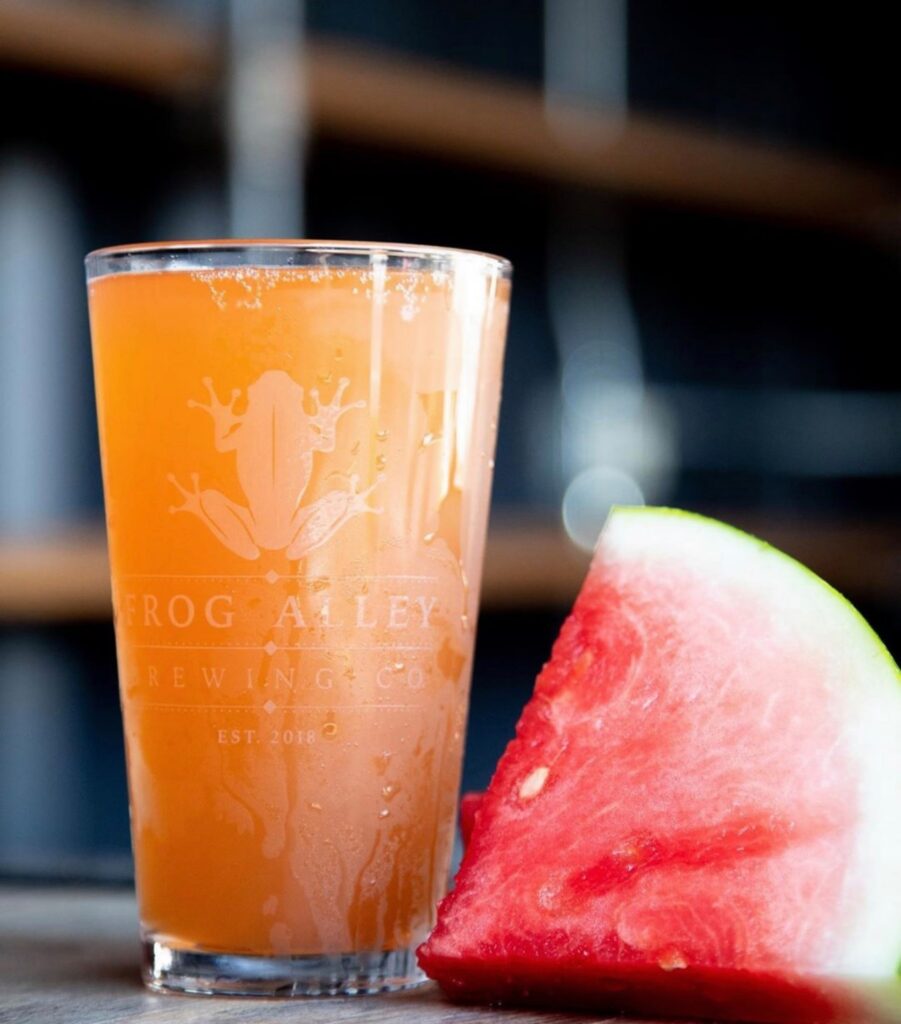 The addition of the shipping containers, which was the reason they were originally coined the "Six Pack Taproom" allows various start-ups to take a stab at reaching a market for their product without the overhead of starting their own brewery and investing in equipment. "Our private event spaces," Pollard continues, "feature large glass walls and a sleek industrial design which allow for guests to host anything from birthday and retirement parties to weddings and showers. Overlooking glass walls allow guests to see the magic happening for themselves as they look down into the brewery during production hours."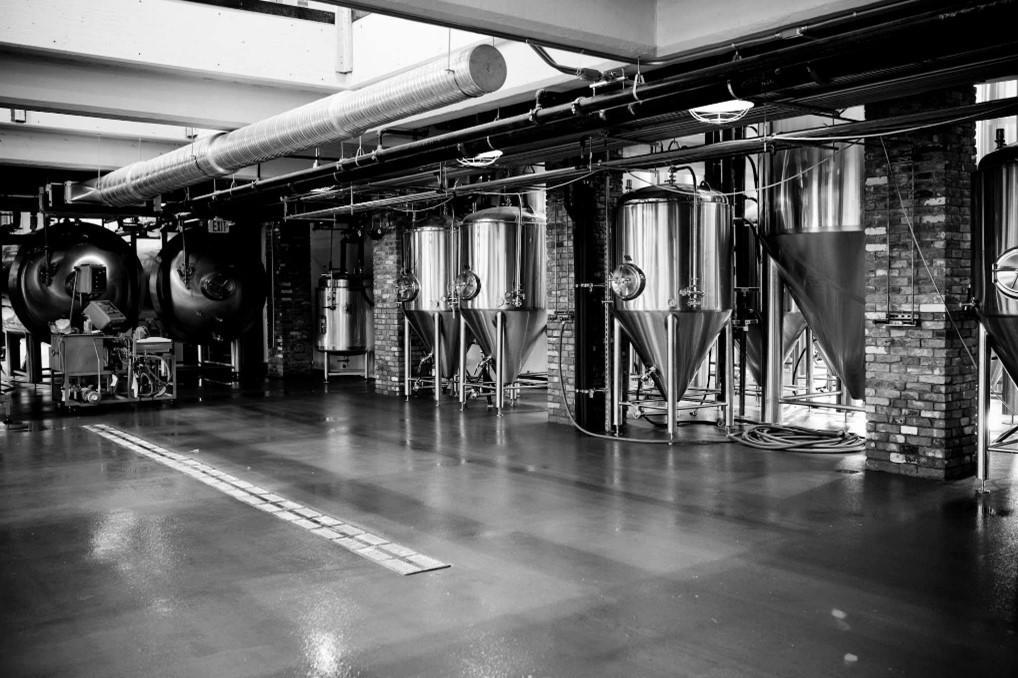 Regarding summer concerts and taproom events, Brewer Drew Schmidt explains, "Each year, we host a Summer Concert Series. During these events, we transform our parking lot into a true concert experience, each with multiple bars and local food vendors. High Peaks Event Production provides a professional, top-of-the-line production experience, allowing guests to feel as though they have left downtown Schenectady and traveled to their favorite concert venue. For smaller and more intimate shows, our taproom is equipped with a full stage and sound system that encourages people from far and wide to come and try our beer, while listening to their favorite artists- both local and national. For those looking for a moment away from the crowd, we offer a diverse selection of private event spaces, each with their very own atmosphere."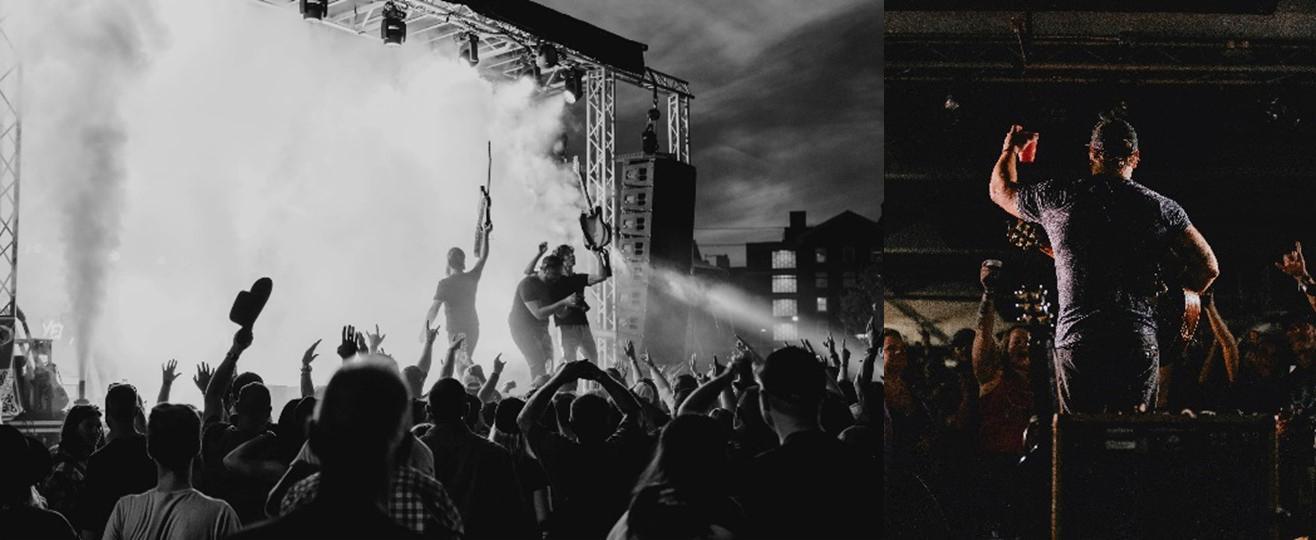 The brewers and taproom staff at Frog Alley look forward to seeing you and invite you down to enjoy their 2022 Summer Concert Series. To learn more about the concert schedule and other events at the taproom, check out below or click here: Taproom Events.