It's almost summertime! The sun is shining, the sky is blue, and Upstate New Yorkers are ready to get out and enjoy great beer, live music, and a good time. If you are one of those people, gather up your friends and get ready to party, because TAP® New York Craft Beer & Music Festival has just what the doctor ordered!
Previously known as TAP® New York Craft Beer & Food Festival, TAP® NY returns for its 24th year. It's the festival's second year at Bethel Woods Center for the Arts—a non-profit performance venue, museum and the historic site of the 1969 Woodstock festival. This year's event is shaped up to be two not-to-miss days of delicious New York State brewed beer, live music, and good times.
TAP® NY is widely known as the greatest celebration of craft beer made in New York State.
We're not talking about big-corporation beer that comes out of huge vats in a 300,000 sq. ft. production plant. We're talking about hand-made beer. Beer with enough personality and genuine taste to be called "craft-brewed." This is beer made with pride by people who truly enjoy quality, flavorful beer.
Started in 1998 and attended by over 100,000 beer lovers, TAP® NY is one of the largest and longest running craft beer festivals in the country. It's where brewers from all counties of the state and beer lovers from all over the world gather once a year to catch-up with friends, share their beers, and have a great time.
Now dubbed TAP® New York Craft Beer & Music Festival, this year's festival will tap into the history of Woodstock featuring live musical performances. Headliners include The Wailers on Saturday, with special guest The Classy Wrecks starting at 1:30pm. Blues Traveler will headline on Sunday with special guests Black Dirt Bandits and Vanessa Collier. Live music starts at 12:30. Other new additions to this year's event include a food court celebrating staple foods from regions of New York (available for purchase). TAP® New York's iconic corn dogs will be included with each ticket.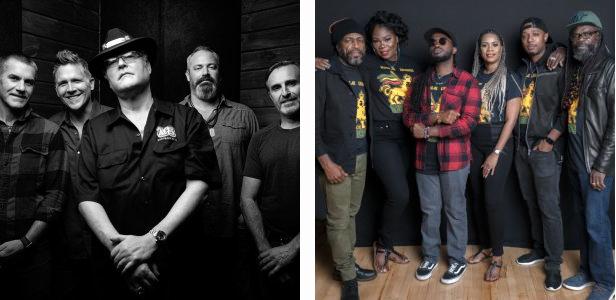 "This year's Craft Beer and Music Festival combines New York's finest breweries with the breath-taking backdrop of the Sullivan Catskills and Bethel Woods music roots," said Eric Frances, CEO, Bethel Woods Center for the Arts. "At Bethel Woods, we strive to curate unforgettable experiences, and we are confident this year's two-day festival will leave a lasting impression on all of the event attendees."
As TAP® NY is recognized as one of the most prestigious beer competitions in the country, beer experts and guest judges will determine awards for best breweries and best beers in New York State. Judging will occur before the start of the festival and winners will be announced at the event.  Funky or hoppy, dark or light, find your new favorite beer as you wander about the Bethel Woods campus sampling craft beverages from New York State's finest breweries. Check out the Beer Competition List HERE. 
"We are thrilled to once again partner with Bethel Woods after an unforgettable inaugural year on the grounds in 2022," said Nat Collins, founder, TAP® NY. "New York is home to more than 450 craft breweries – with such a broad selection, our goal is to help people find their new favorite craft beers and breweries."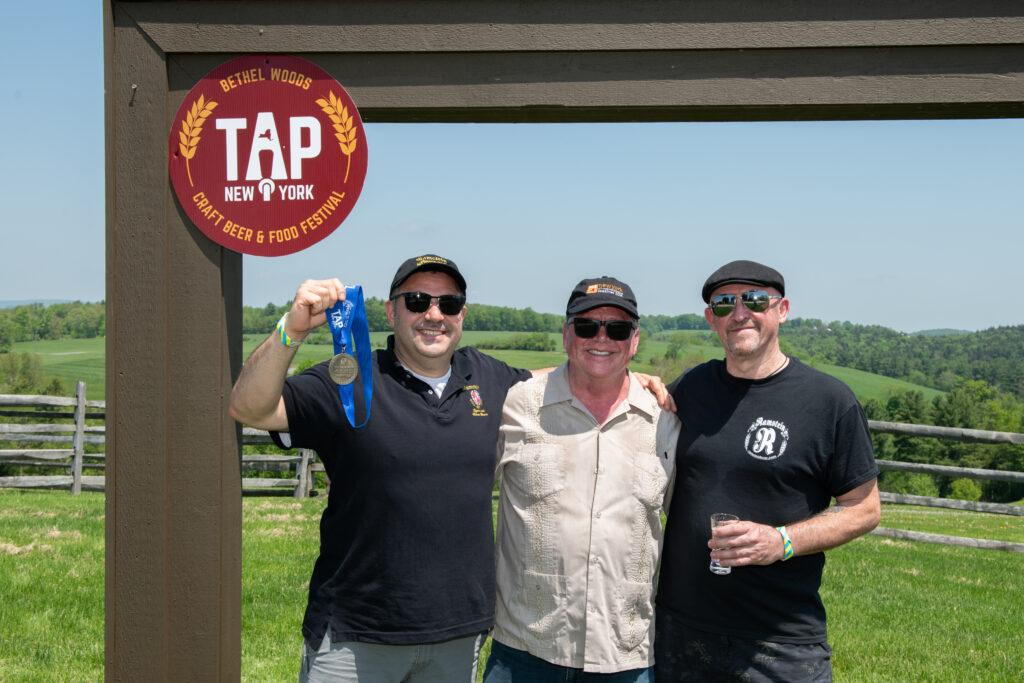 CONFIRMED BREWERIES FOR  TAP® NY 2023 INCLUDE:

WHAT YOU CAN EXPECT:
100 breweries from across the state
Unlimited sampling from more than 200 carefully crafted beers
Not-to-miss live music.
Access to a food court celebrating staple foods from regions of New York (available to purchase; not included in ticket price)
Corn dogs (of course)A lot of fun people having a blast!
BECOME A VIP TO GET ALL OF THIS, PLUS:
VIP Parking
1-Hour Early Entry
Access to Exclusive VIP Area with Private Outdoor Bathrooms
Exclusive, Complimentary Food Offerings & Beers on Tap
Exclusive Commemorative Glass
Custom Gift
Same-Day Complimentary Admission to the Museum at Bethel Woods
Not drinking? Designated Driver tickets also available.
With all of these breweries on board and the powerful live music lineup, this year's TAP® New York Craft Beer & Music Festival is gearing up to be EPIC!  So, gather up your friends, purchase your tickets and get ready to surround yourself with fellow beer and music lovers for 2 days of good times. Bringing the whole squad? Group Rates available here.
For more information and to purchase tickets, see BethelWoodsCenter.org/TAPNY.
This is a 21+ event and all attendees, including Designated Drivers, MUST be 21+ years of age. Photo ID required for entry.